| | |
| --- | --- |
| Audience | Drivers |
| Applies To | Driver App > Logs |
Introduction
The signature feature allows drivers to sign their logs. In this article, you will learn how to sign your logs through the Motive Driver App.
Note: For drivers on Version 35+ of the Motive Driver App, any edits made to current or past logs will clear the driver's signature. Drivers will have to re-sign their logs to stay compliant with §395.30.
§395.30 - ELD record submissions, edits, annotations, and data retention.
If any edits are necessary after the driver submits the records to the motor carrier, the driver must recertify the record after the edits are made.
Log Edit Examples:
Adding/editing duty status
Adding/removing vehicle
Accepting log edit suggestions
Claiming unidentified driving
Changing cycle
Changing account settings (Name, Time-zone, Odometers)
Steps: Signing your logs on the Motive Driver App
1. Log into the Driver App and click on Logs.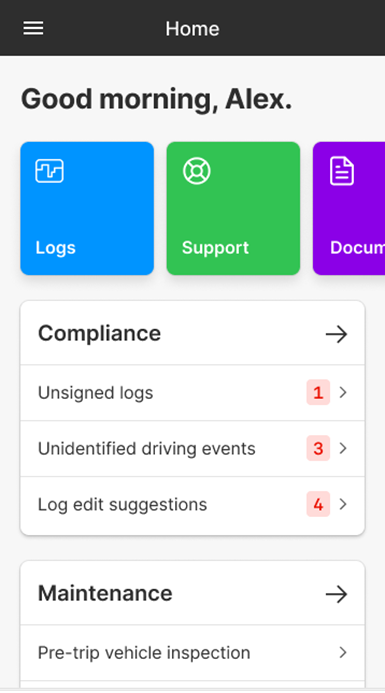 2. On the Logs screen, tap on the log you would like to sign.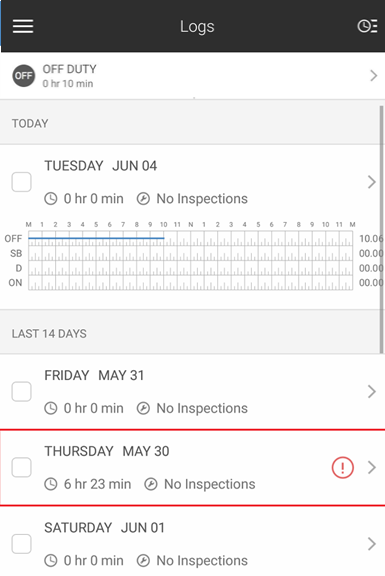 3. Select the tab labeled Sign.
Note: The exclamation mark next to the Sign tab indicates that your signature is missing.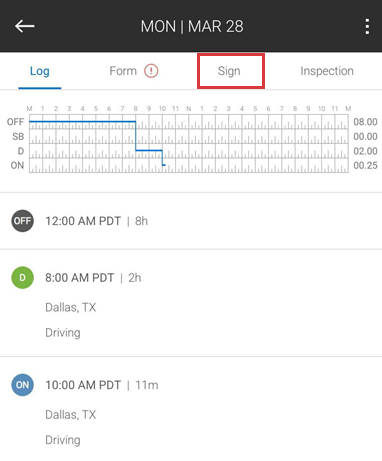 4. Tap the Sign Log button.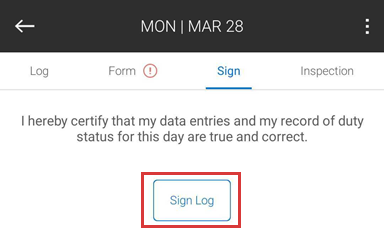 5. Draw the signature with your finger and Tap Agree.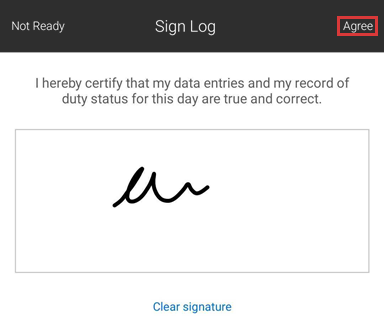 Related Content
Share this with others
This article also appears under: