| | |
| --- | --- |
| Audience | Drivers |
| Applies To | Driver App |
Introduction
This article will guide you on how to log in and log out of the Motive Driver App. If you are unable to log out of the Driver App refer to 'Can't log out of Motive Driver App'.
Steps : Logging in and logging out from the Driver App
1. On the main screen of the Motive App, you will see two options, Sign Up and Log In. If you already have an account, tap login.
Note: To create a new account tap on Sign Up.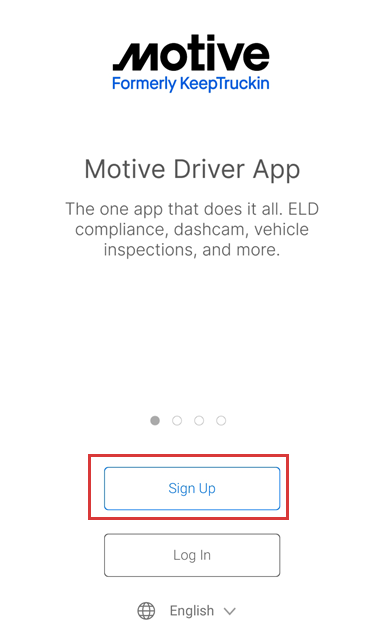 2. The next screen will show two tabs: Email / Username and Password. After providing your login credentials, tap Submit on the top right corner to continue login.
Note: Contact your Fleet Admin if you do not have your Motive login credentials.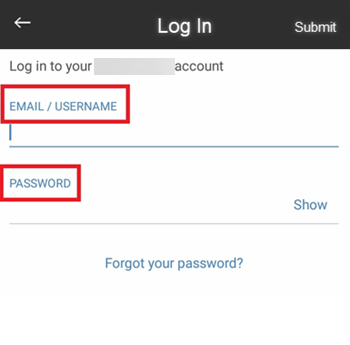 3. To log out of the Driver App, tap on the hamburger menu.
4. Swipe to the bottom to Log Out.
Note: Right above the Log Out tab you will be able to see your email/username, in case you use multiple accounts on the same device.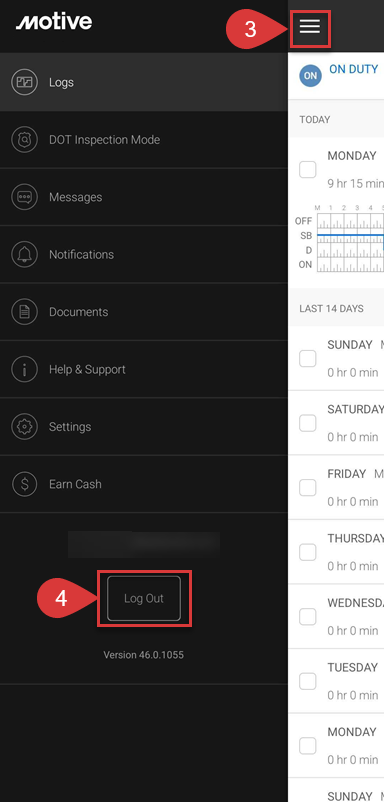 5. If you are not currently Off Duty a prompt will pop up asking you 'Do you want to switch to Off Duty before logging Out?'
Note: If you do not go Off Duty before logging out, you will remain On Duty until you log back in and change your status manually.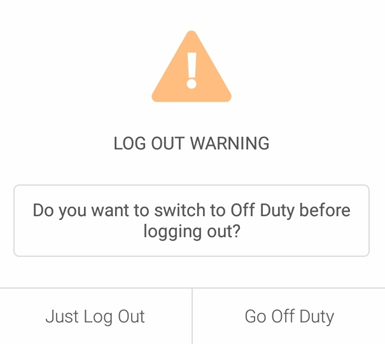 6. Once logged out you will be taken back to the Log In screen.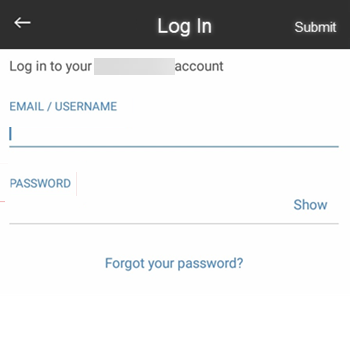 Related Content
Share this with others
This article also appears under: