| | |
| --- | --- |
| Audience | Fleet Admins |
| Applies To | Smart Dashcam, AI Dashcam |
Introduction
The Fleet Dashboard enables you to listen to Audio Recordings of an event from the Smart Dashcam and AI Dashcam. In case of any critical events or video recalls, you'll be able to hear a vide recorded of that event by our battery powered Dashcam get a more detailed understanding of what happened.

Note: Enabling Audio Recording will nominally decrease the amount utilized for video storage.
Steps: Enabling Audio Recording on the Dashcam
1. Log into the Fleet Dashboard and click on the Admin icon in the left-hand side menu.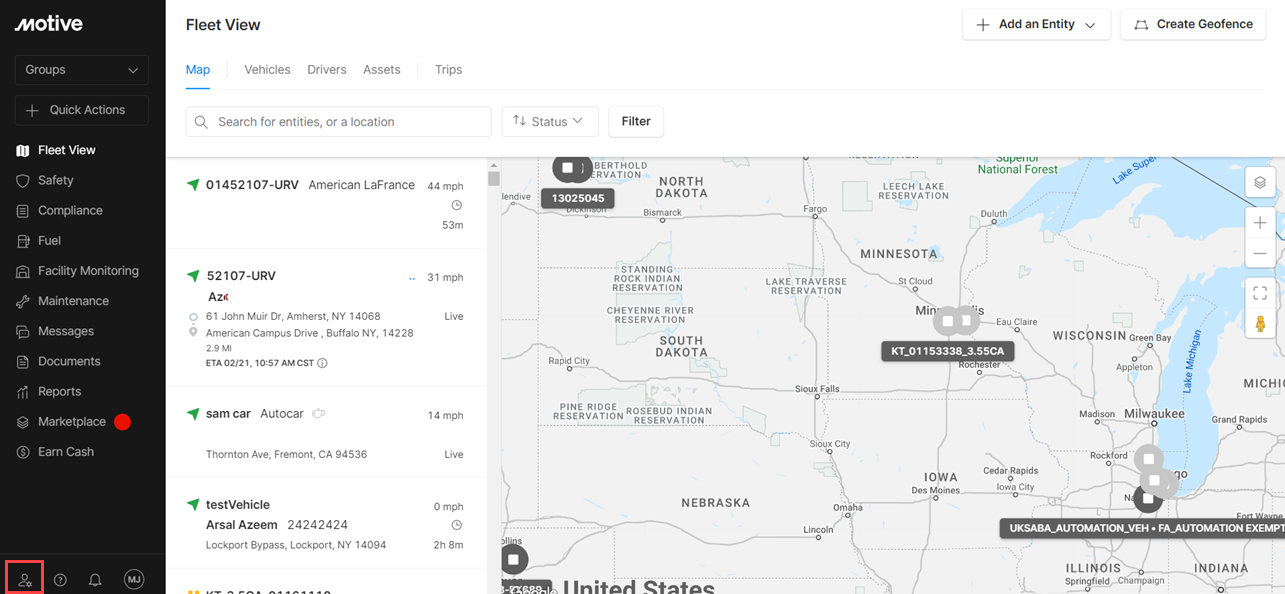 2. On the left-hand-side menu, click Company.
3. Click on the Edit Company Information button.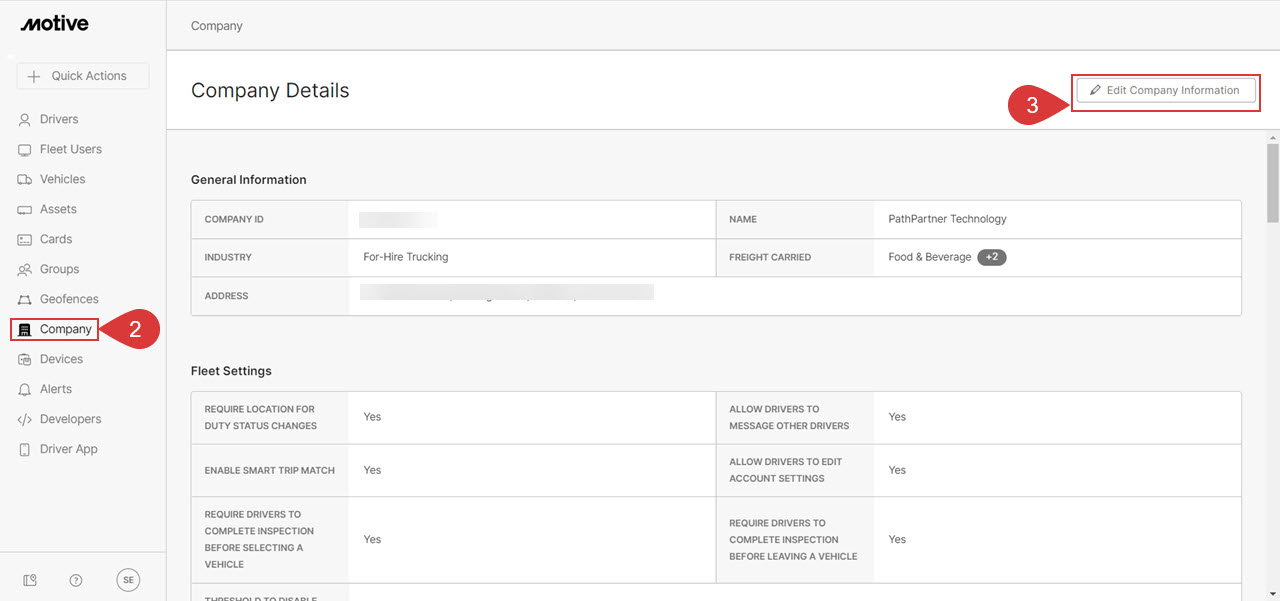 4. Scroll down to the 
Dashcam Settings
 and click on the 
In-Cab Audio Recording
 to select 
On 
from the dropdown. By default, it is set to Off.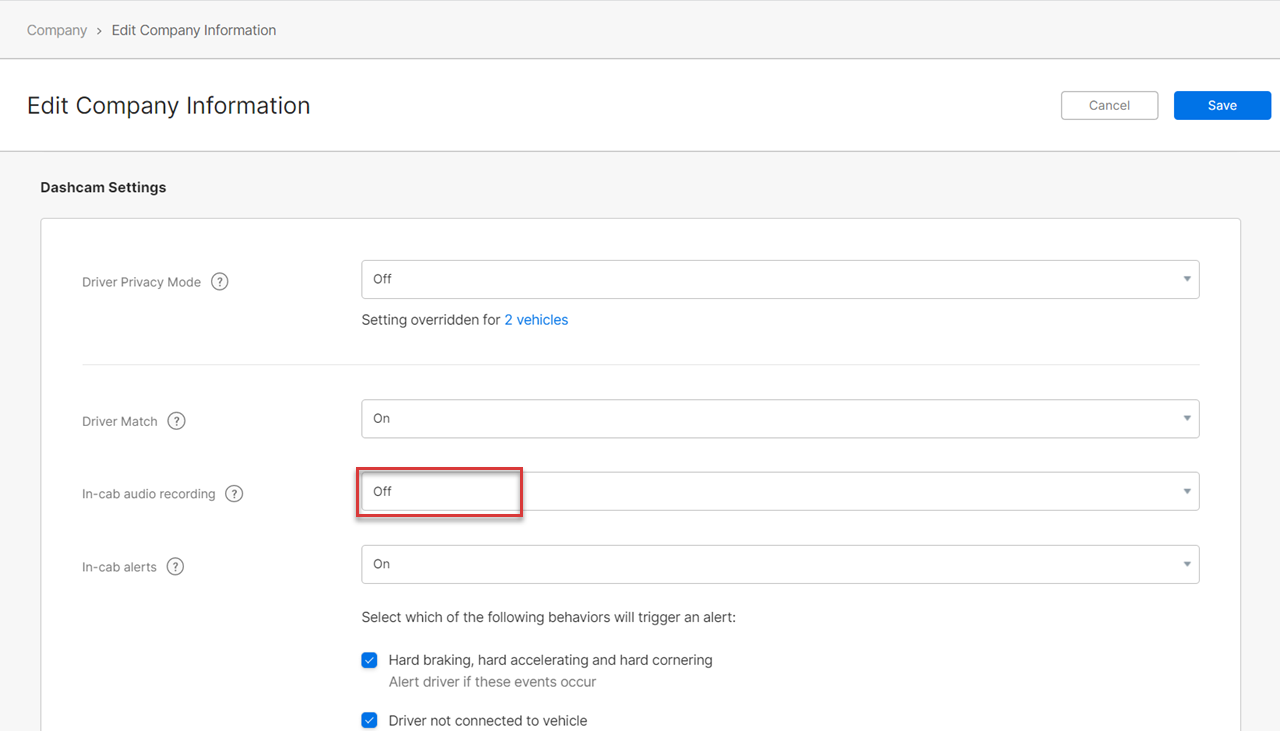 5. A confirmation pop-up appears. Click on Confirm to continue.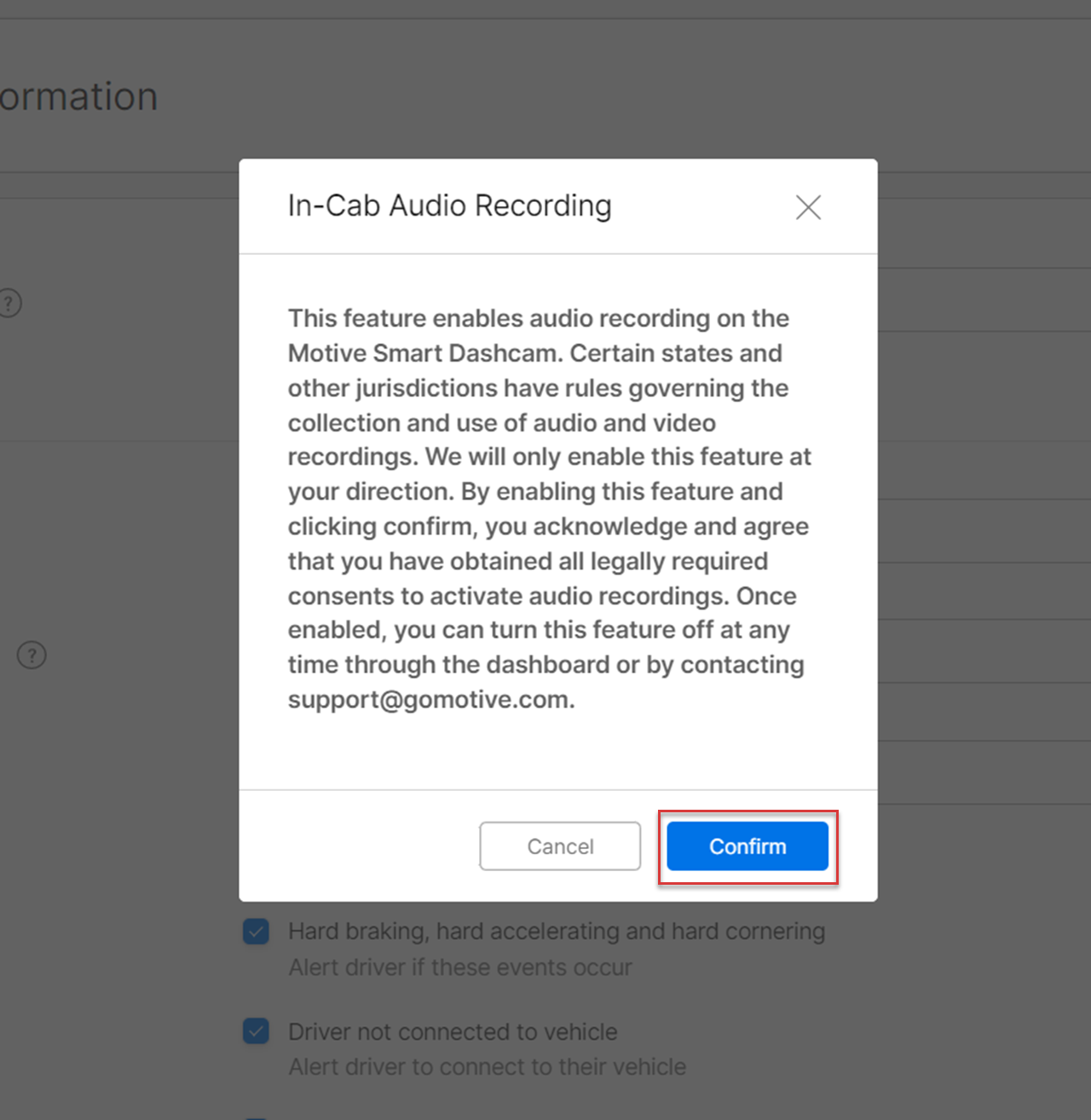 6. Click on the 
Save 
button.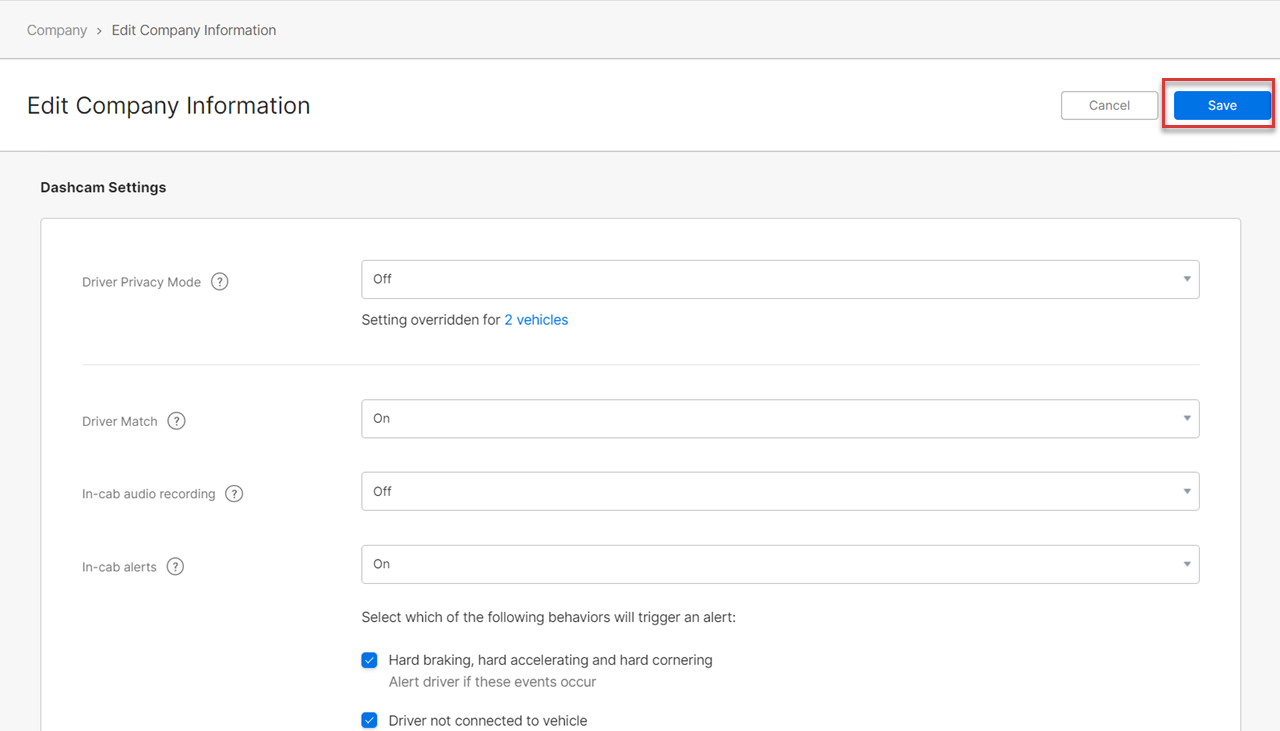 Note: This feature will enable Audio Recording for all vehicles and record audio continuously and provide it for both critical events and recalled videos.
Related Content
Share this with others
This article also appears under: