| | |
| --- | --- |
| Audience | Fleet Managers |
| Applies To | Fleet Dashboard |
Introduction
The PTO AUX cable (Cable-5005) captures PTO (power take-off) activity. This helps in obtaining accurate usage data, such as information on location and duration of PTO use, classifying idling due to PTO, and providing alerts during unsafe scenarios where PTO is engaged on a moving vehicle.
Note: This is currently available to customers on the Pro and Enterprise subscription package.
Steps: Enabling PTO/AUS inputs
1. Log into the Fleet Dashboard. Click on the Admin icon in the bottom-left corner of the menu.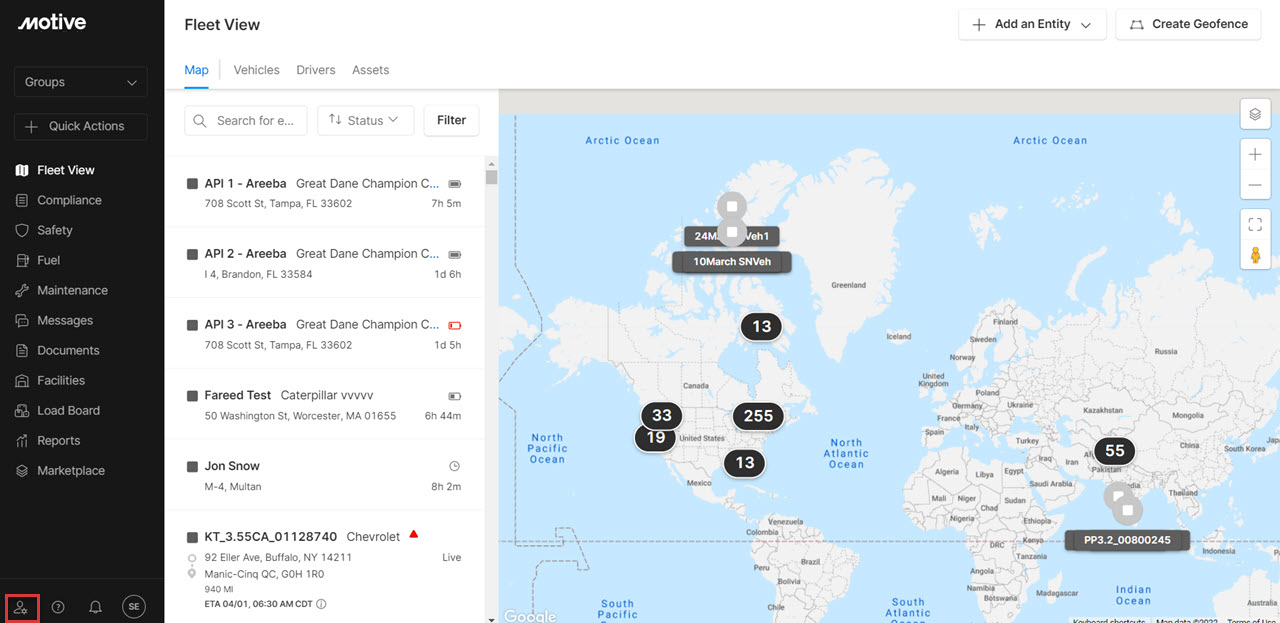 2. Click on Vehicles in the left-hand side menu.
3. Click on the Options dropdown menu for the vehicle you want to enable the AUX input.
4. Click on Edit Vehicle from the dropdown menu.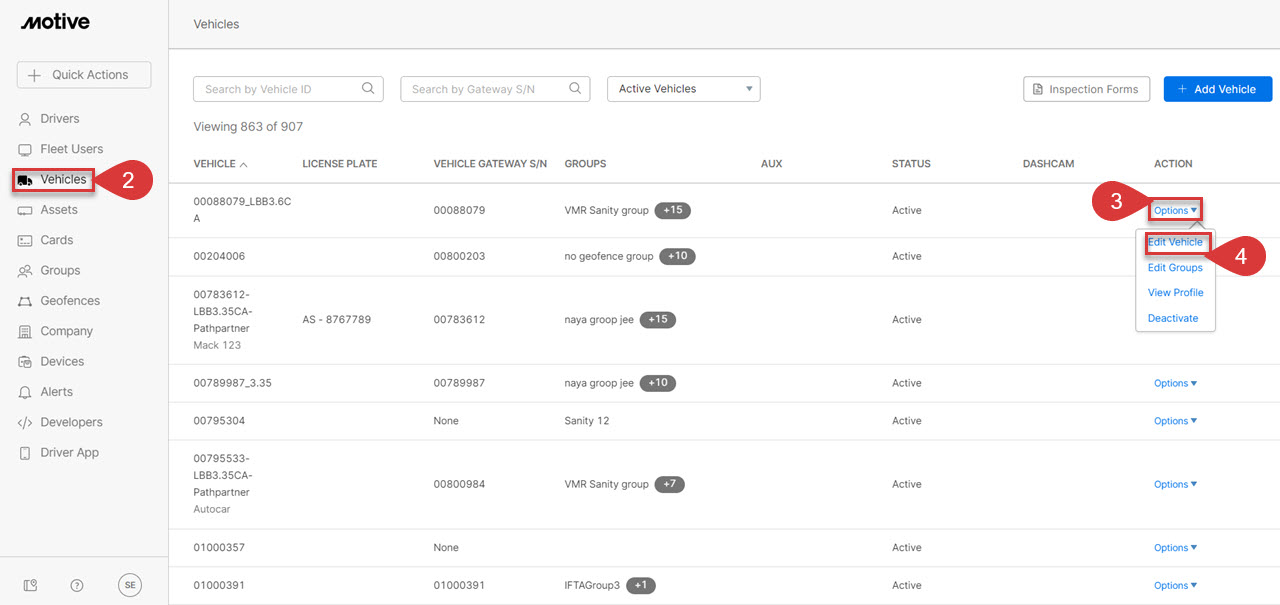 5. Scroll down to the Auxiliary (AUX) Inputs section on this page and click on the checkbox for Enable AUX Input 1 or AUX Input 2.
6. Click on the Equipment Type dropdown to select a specific piece of equipment.
7. Specify whether the equipment is active when the input signal is detected to be HIGH.

8. If you are receiving input signals on a particular vehicle, but the connection has not been set up, Confirmation required appears next to the Connection status.
9. Click on Review input signals.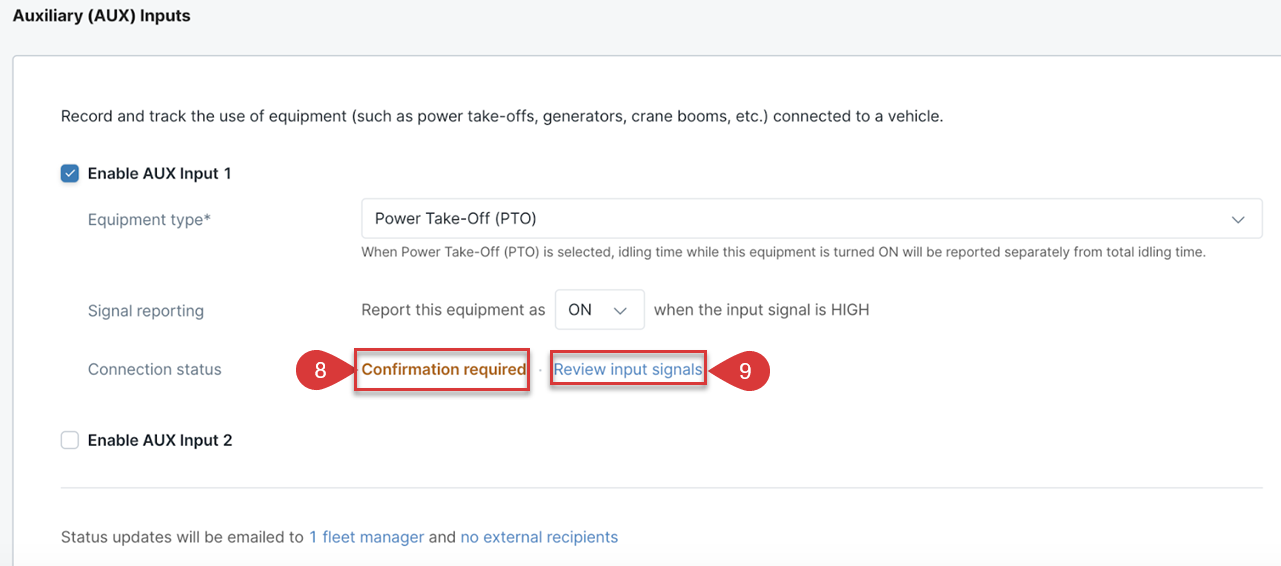 10. A Recent Input Signals appears displaying the input signals. If the signals look as expected - click on Yes to confirm otherwise check if you are looking at the right Aux input (Aux 1/ Aux 2), the cable installation is correct and your vehicle is in an area where you have a cellular network.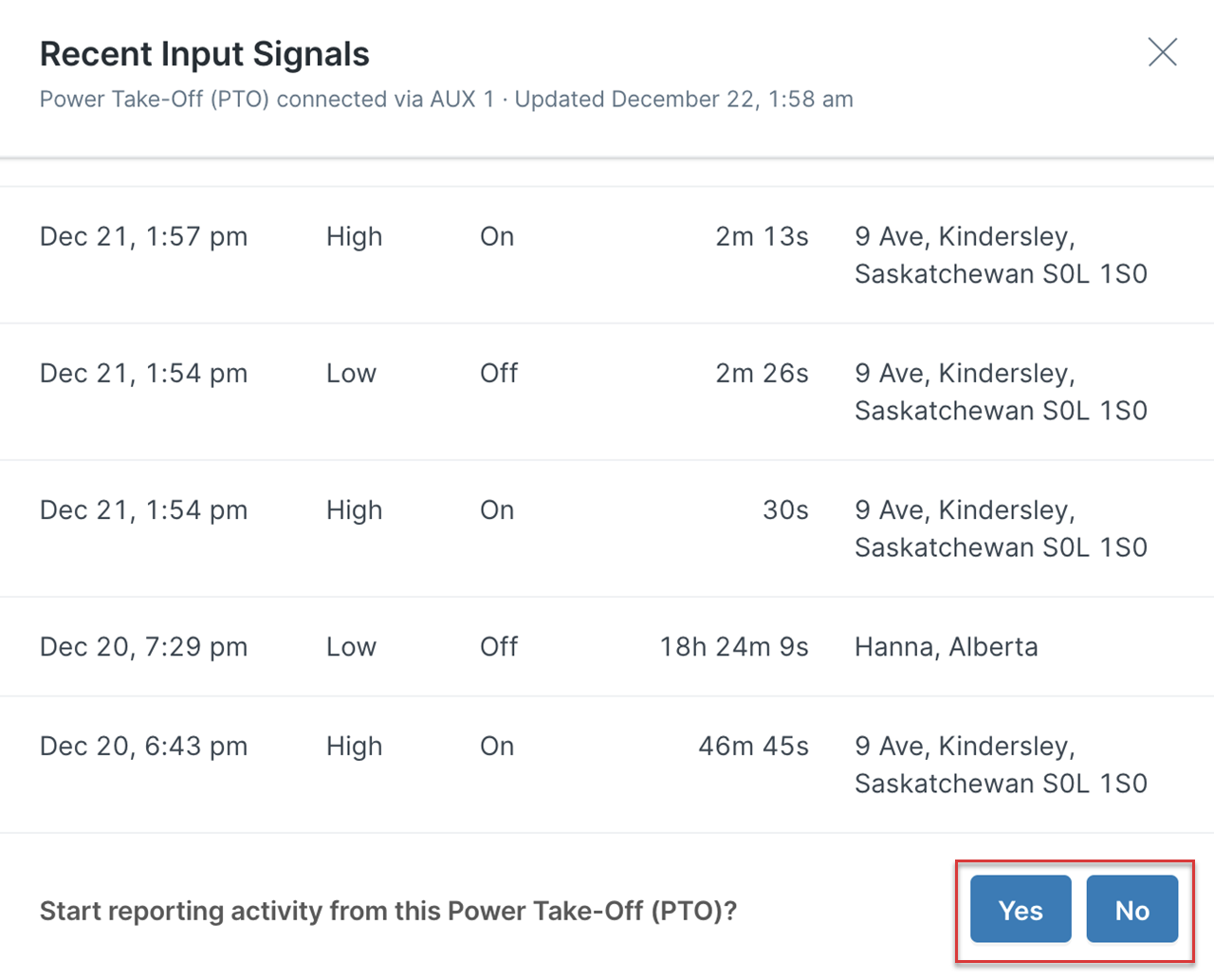 11. Once the AUX Input is connected and you have confirmed the setup, the Connection status appears Connected.
12. Click on View input signals to review the recent signals.

13. It displays like the following image:
Related Content
Share this with others
This article also appears under: