| | |
| --- | --- |
| Audience | Fleet Admins, Fleet Managers |
| Applies To | Fleet Dashboard |
Introduction
With the seat belt violation feature, fleet managers and drivers are notified when the vehicle is in motion and drivers are not properly wearing seat belt. This can be life-saving in case of a crash.
Steps: Viewing a Seat Belt Violation Event on the Fleet Dashboard
1. On the Fleet Dashboard, click Safety on the left side menu.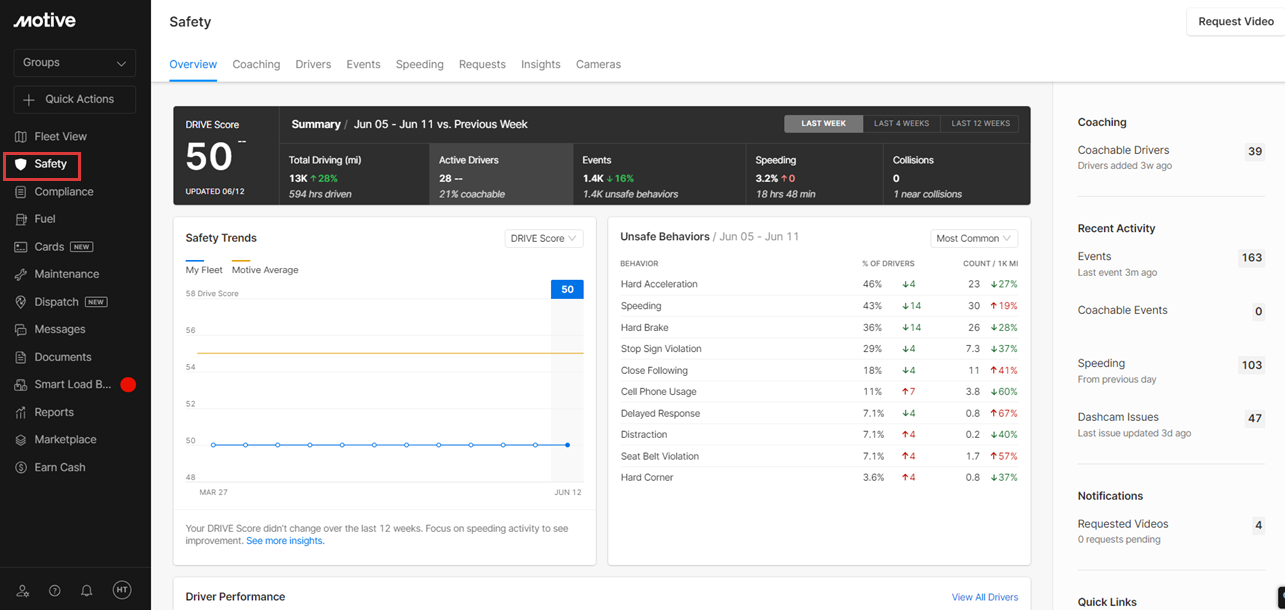 2. Click on the Events tab to view a list of drivers that need coaching.
3. Click on the Events filter and select Seat Belt Violation from the dropdown menu.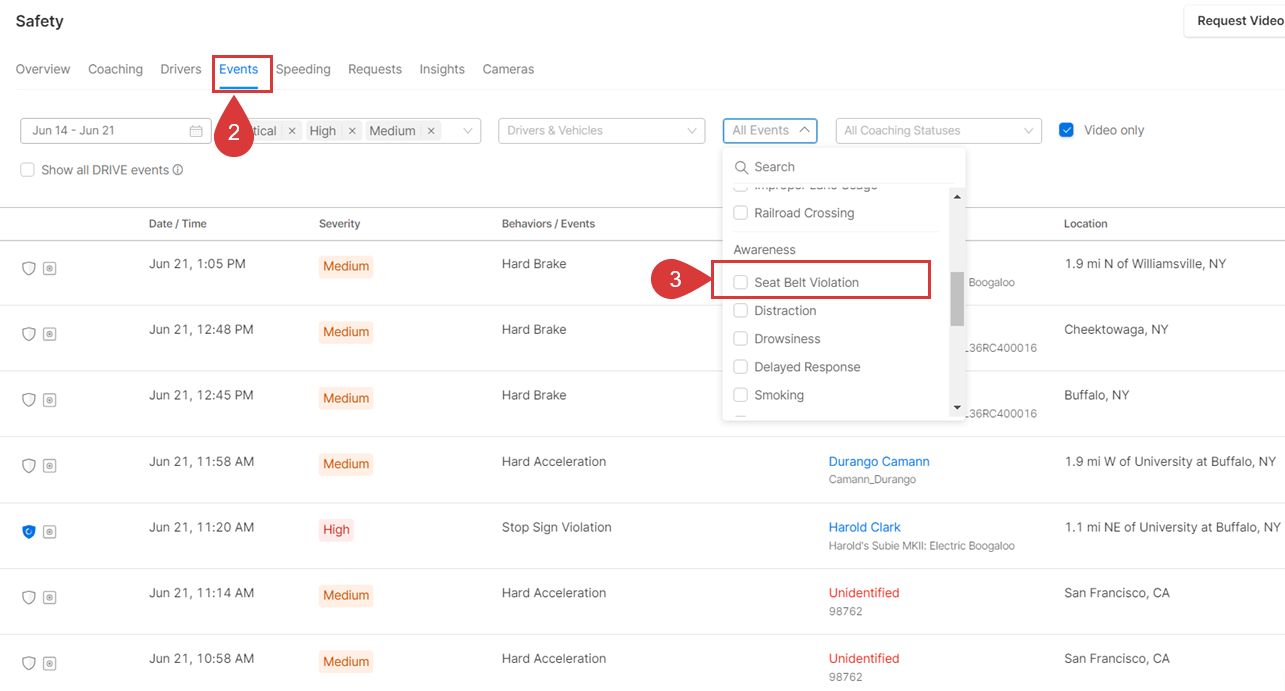 This displays all the events tagged with Seat Belt Violation.
4. Click on the event you want to view. Both road-facing and driver-facing images of the violation appear on the screen.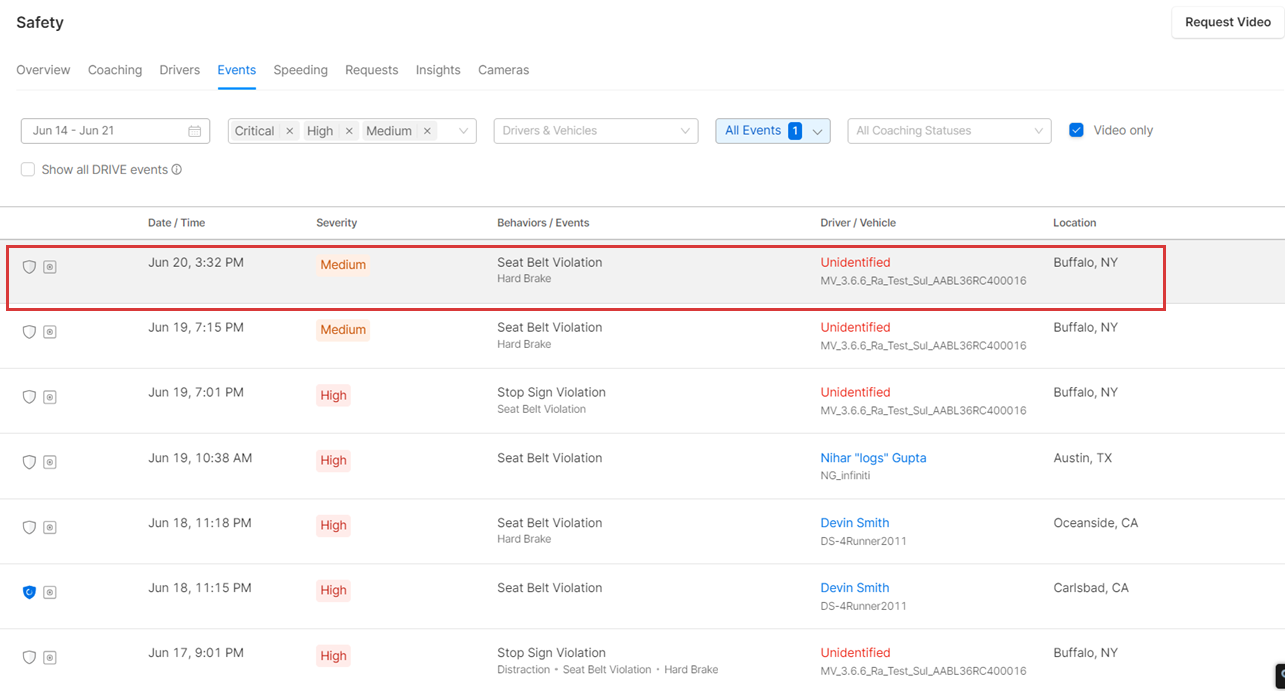 5. On the event's detail page, click on the Pending Review dropdown menu to set the coaching status for the event.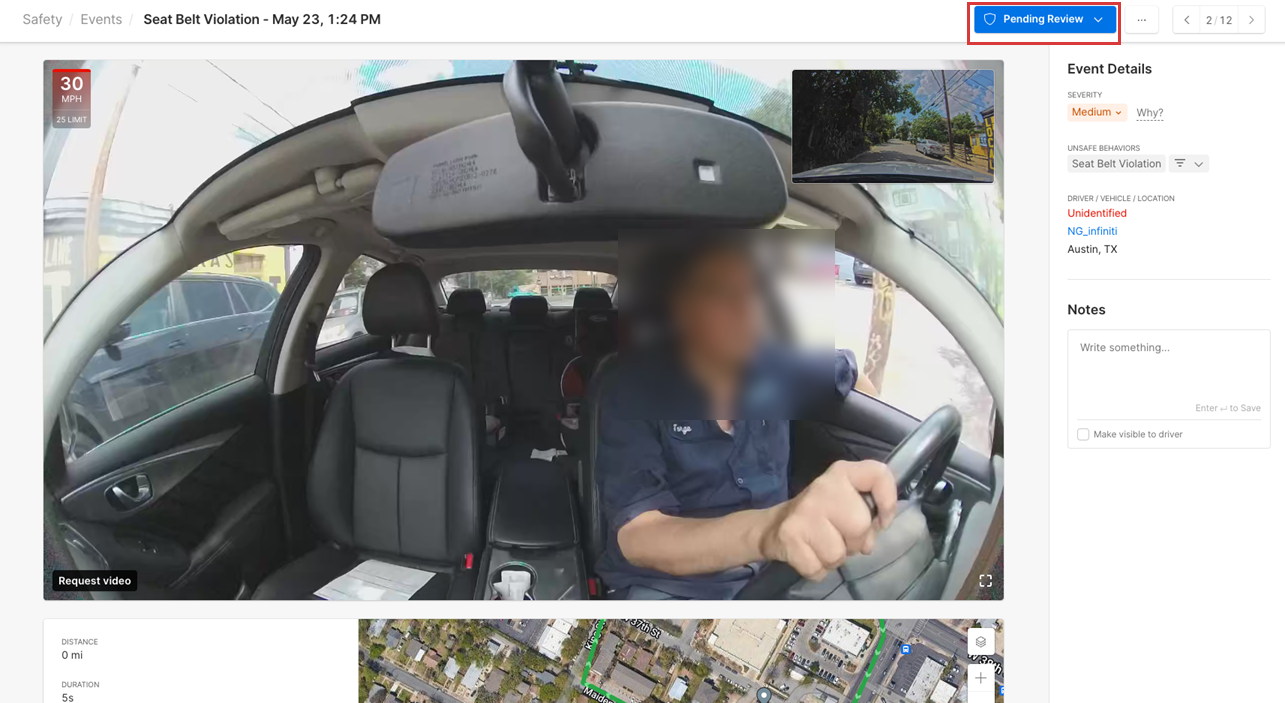 Note: Clicking on the Driver name or Vehicle ID displayed on the Event Details panel takes you to their respective pages.
6. To request the video for this event, click the Request Video option at the bottom left of the image.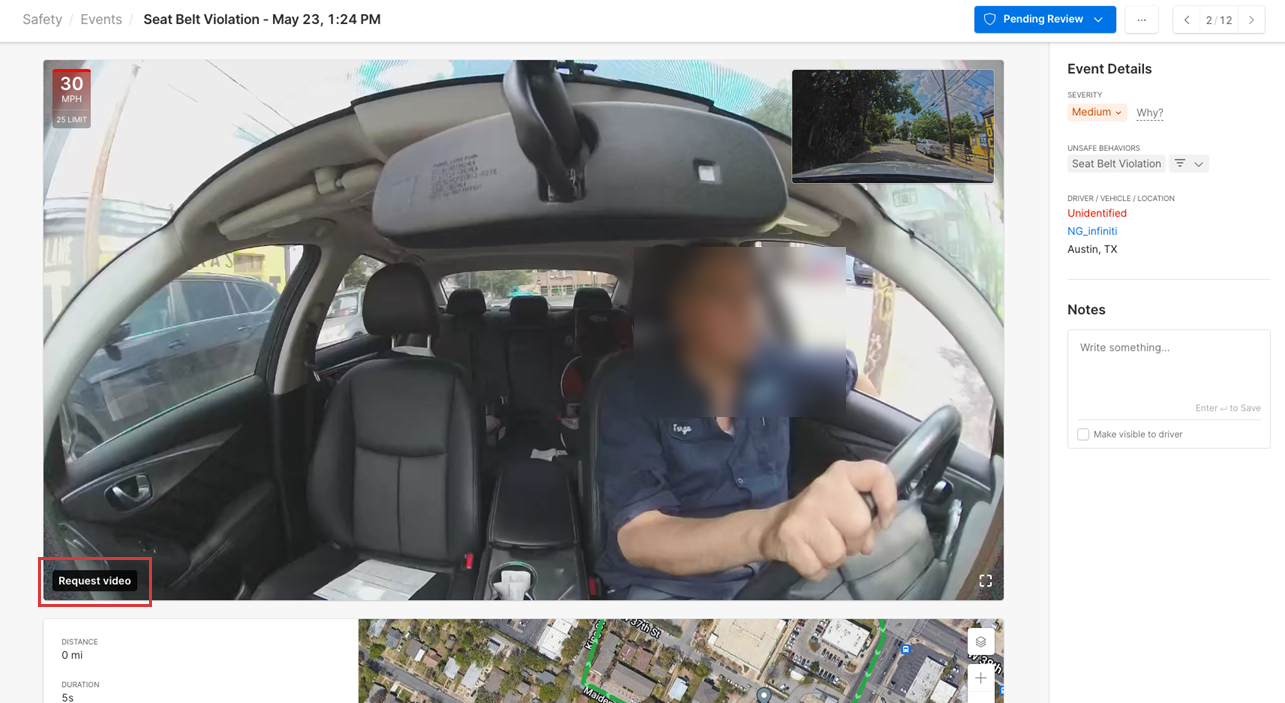 7. A prompt appears on the image confirming the video request and that you'll receive an email when the requested video is added to this page.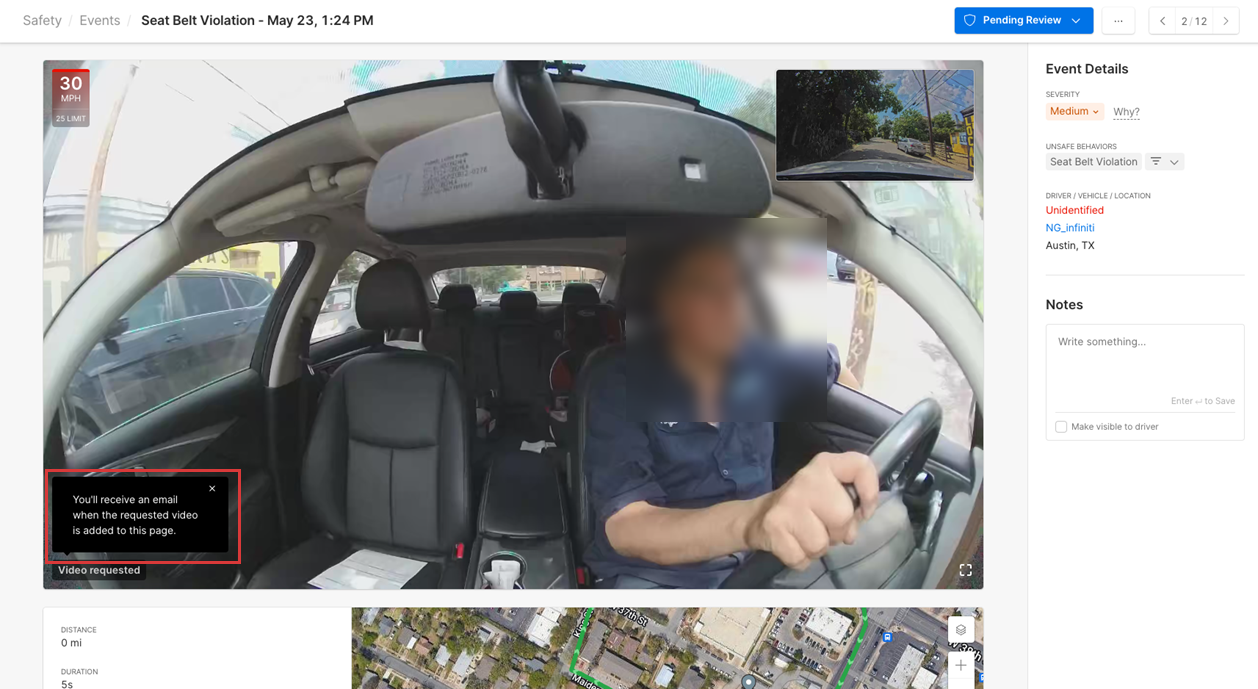 Related Content
Share this with others
This article also appears under: