| | |
| --- | --- |
| Audience | Fleet Managers, Fleet Admins |
| Applies To | Fleet Dashboard > Maintenance |
Introduction
Motive lets Fleet Managers receive preventive maintenance alerts based on days, miles, or engine hours. This helps keep your fleet on the road and reduces the hassle of dealing with unscheduled downtime. To resolve each maintenance reminder, you can add a service note to ensure the next reminder will be accurate. It will also help you to keep track of your fleet's entire maintenance history.
Steps: Adding Service Note on the Fleet Dashboard
1. Log into the Fleet Dashboard and click Maintenance from the left-hand side menu.
2. Click the Upcoming tab to view the upcoming reminders. This displays a list of vehicles and assets that require maintenance.
3. For the service of your choice, click Add Service Note under the Action column. This opens a new dialogue box where you can enter details of the service note.
4. Select the Entity from the dropdown menu and check the services that were completed for the selected vehicle.
5. Add the Date, Odometer, and Engine Hours for the service completion, to ensure the next reminder is accurate.
6. Add Notes and Total Cost to keep track of additional information related to the service.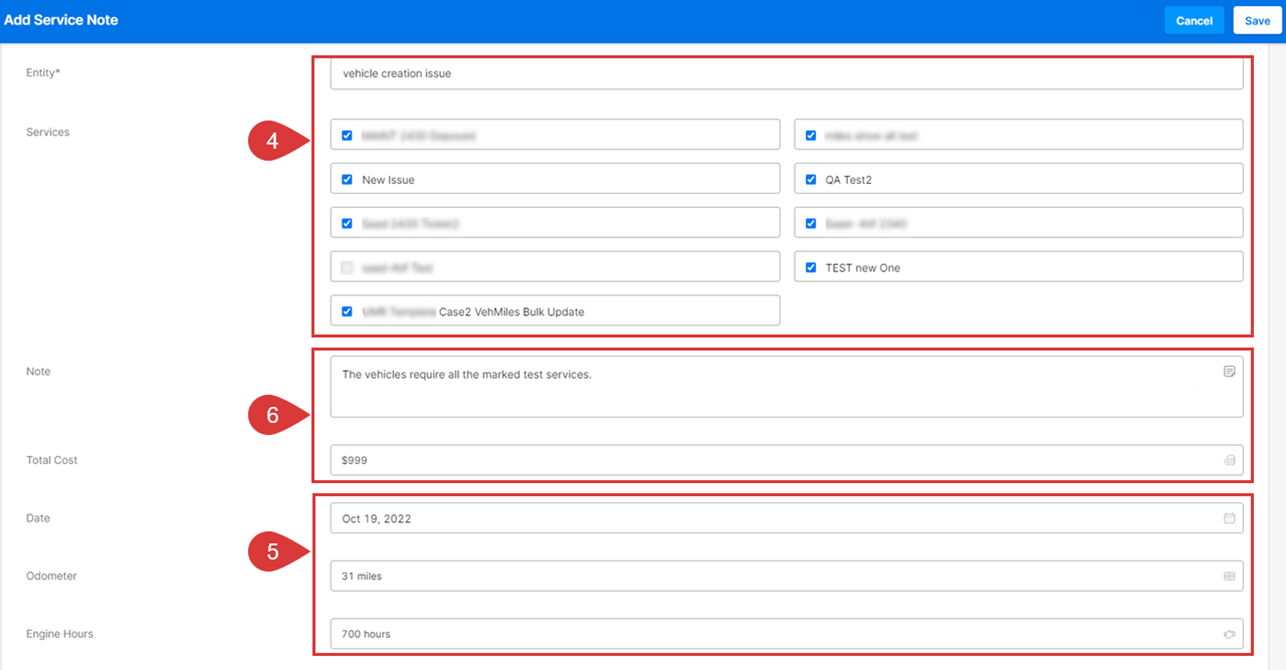 7. Click on Drag and Dropto Upload or Browse to add any additional images and/or documents.
Note: Maximum size of attachment that can be uploaded is 5 MB. You can add up to a maximum of 10 files only.
8. Click the Save button.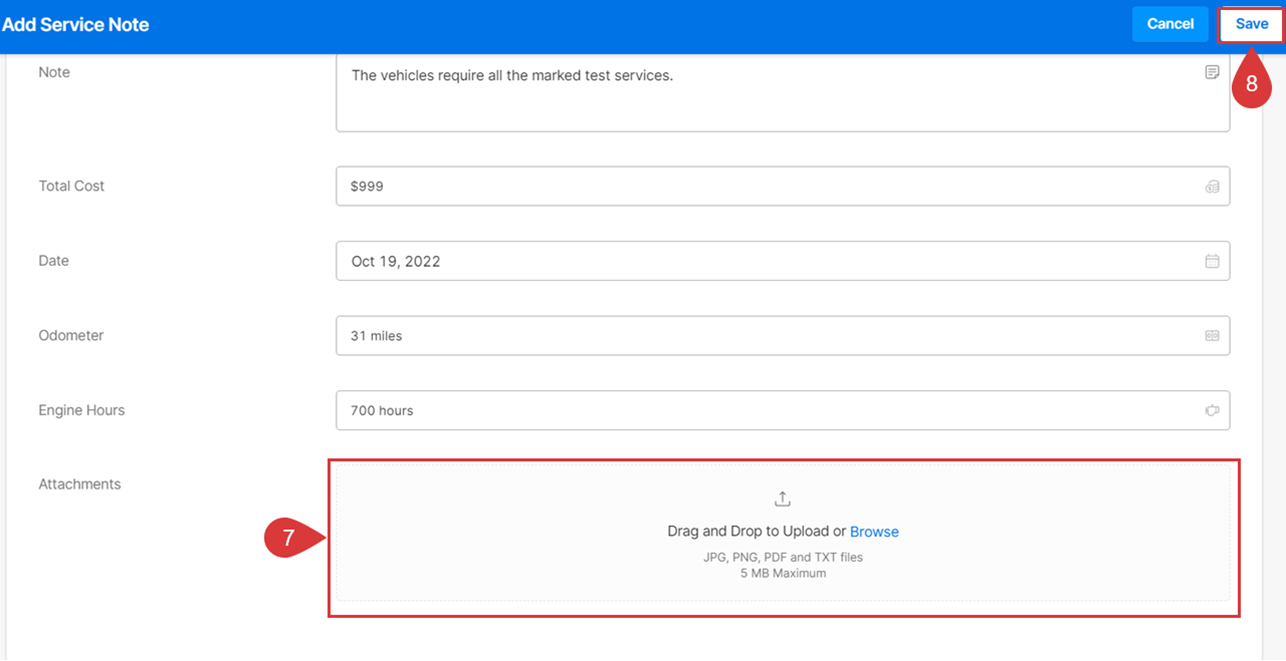 9. You can also add services that are unrelated to your schedule by clicking the History tab and selecting Add Service Note.

Related Content
Share this with others
This article also appears under: