| | |
| --- | --- |
| Audience  | Fleet Admins, Installers  |
| Applies To  | Autotap Kit (ACC-VG-002) |
Introduction
The Autotap Kit is a cable system that allows Motive Vehicle Gateway to communicate with older/OEM-specific OBD-II vehicle networks, and typically applies to light duty vehicles that are 2007 or older. 
Installation Requirements
What comes in the box?
Cable 3070
Cable 3071
The Autotap Box
Steps
1. Plug the male 9-pin connector into the female 9-pin port located on the AutoTap.
2. Insert the male 15-pin connector located on the Motive Vehicle Gateway into the 15-pin female end
of the cable.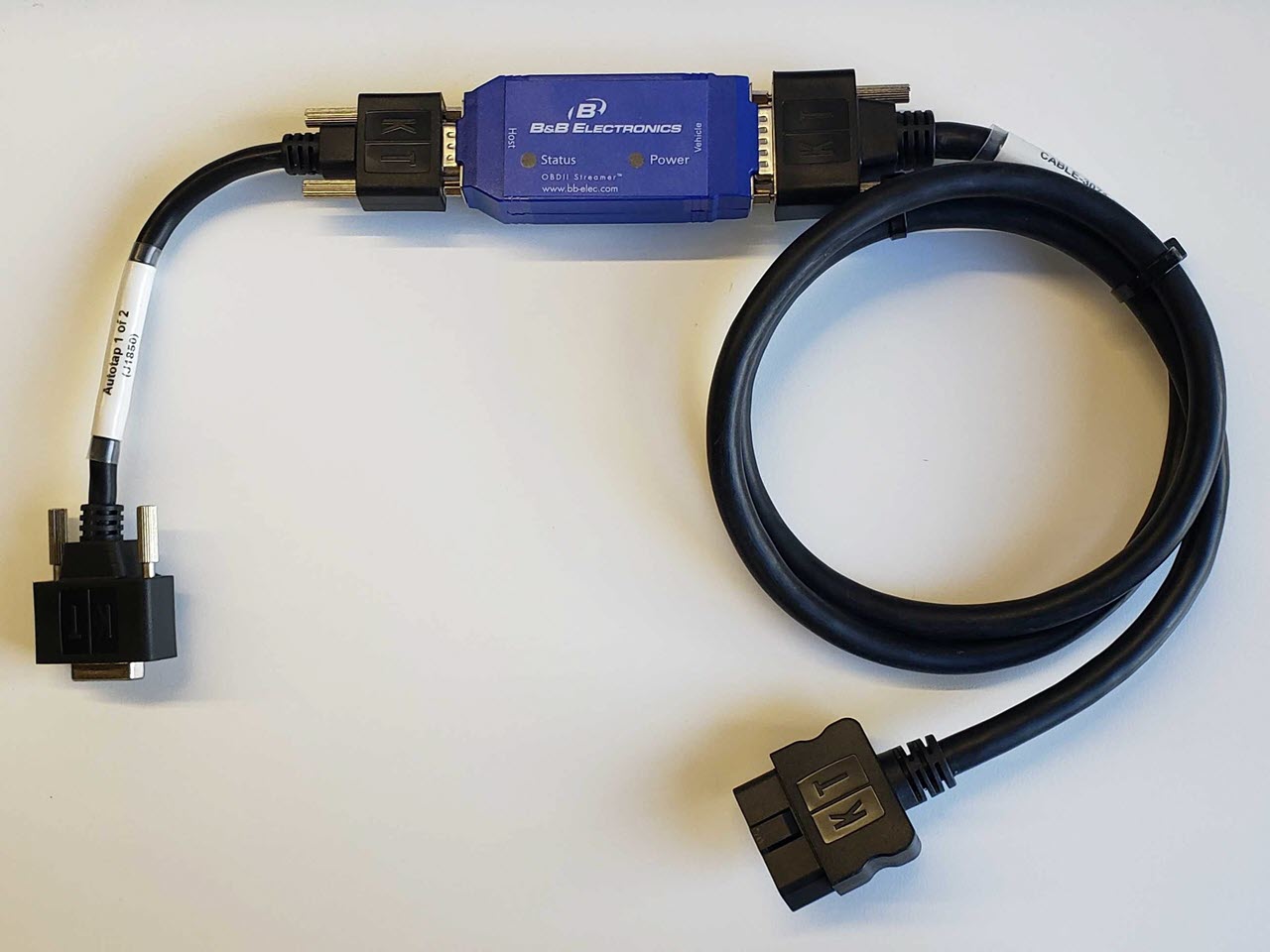 3. Now, to connect Vehicle Gateway + AutoTap to Vehicle, insert the male 15-pin connector into the opposite side of the AutoTap.
4. In the vehicle, verify that the engine is OFF. Then, plug the male OBD-II 16-pin connector into vehicle's
diagnostic port.
5. Start the vehicle and let it run. After approximately two minutes, the right-side indicator should start
flashing red indicating a successful connection to the vehicle.
6. If the engine is running and the right-side indicator is flashing red, the installation is complete and you may turn off the engine. If the right-side indicator remains solid red (not flashing), recheck the connections, and if necessary, please contact Motive support.
Related Content
Share this with others
This article also appears under: