| | |
| --- | --- |
| Audience | Drivers |
| Applies To | Fleet Dashboard, Driver App |
Introduction
The Motive Driver App allows the Drivers to sign multiple logs from the past 14 days or newer. However, the log older than 14 days can only be signed from the Motive Fleet Dashboard.
Steps: Signing multiple logs
Signing multiple logs from Driver App
1. On the Logs screen, tap on the check box alongside each day's log that you wish to sign.
2. In the top bar, tap the Sign icon.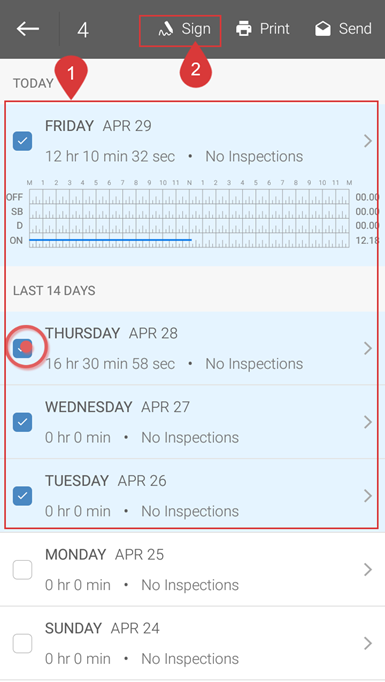 3. A screen appears asking you to draw your signature.
4. Once you have drawn your signature, tap Agree to sign the selected log.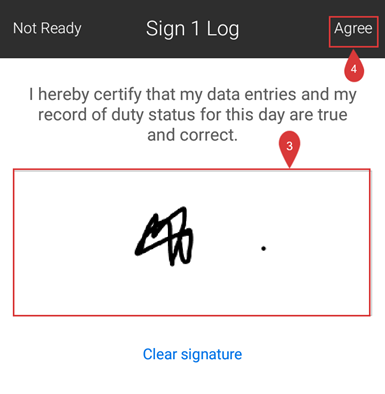 Signing multiple logs from Driver Dashboard
1. Log into your account at the online dashboard at gomotive.com.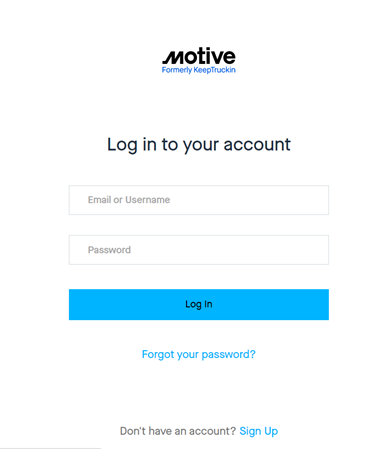 2. Click on Logs in the left-hand side menu.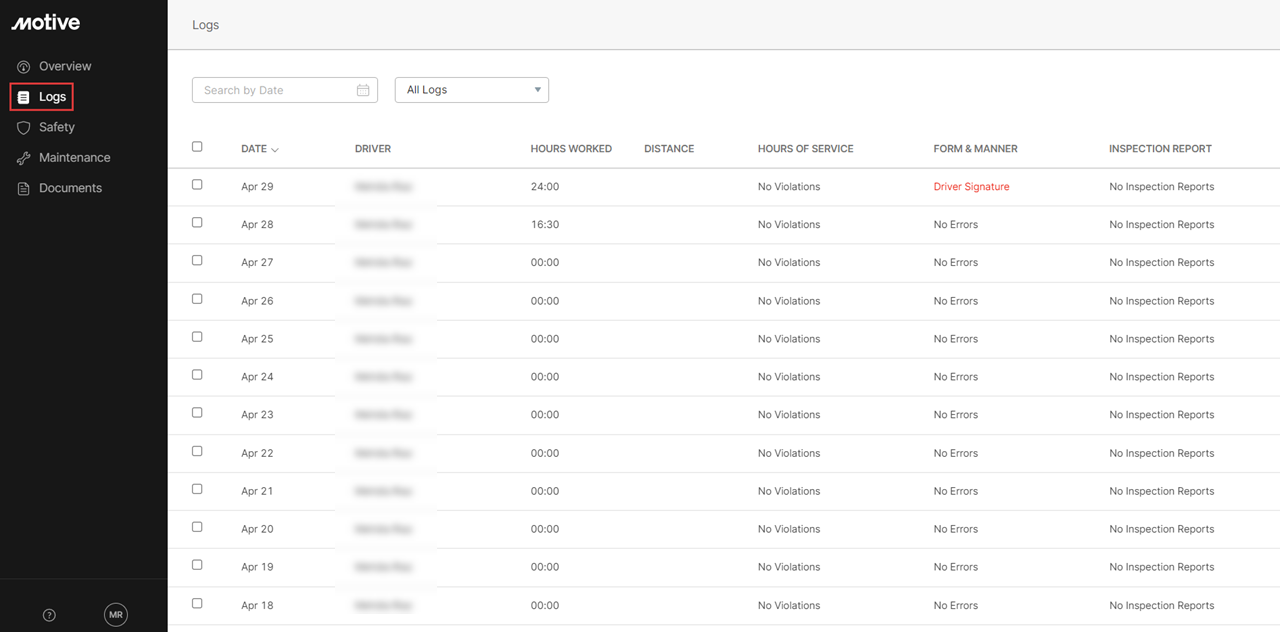 3. Logs created through the Driver App appear. You can select multiple logs by clicking on the check boxes found with each day's log.
Note: You can also select up to 25 logs at once by clicking the check box on the top.
4. Click on Sign to sign all the logs.

5. A pop-up message appears including your signature.
6. You can also change or redo your signature on that message by clicking Clear.
7. Click Save.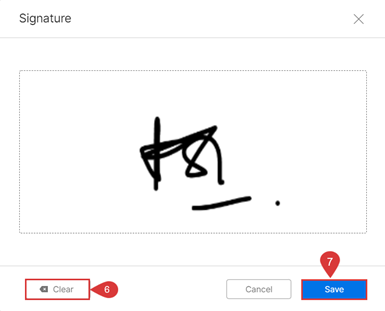 Related Content
Share this with others
This article also appears under: