| | |
| --- | --- |
| Audience | Fleet Managers |
| Applies To | Fleet Dashboard, Motive Cards |
Introduction
The Motive Card can be used by Drivers to purchase fuel at any location.
Note: At this time we are only able to consider US-based companies for the Motive Card so companies based in Canada cannot apply for the cards.
Steps: Applying for a Motive Card
1. Log in to the Fleet Dashboard and click on Cards from the left-hand side menu.
2. Click on the Apply now button.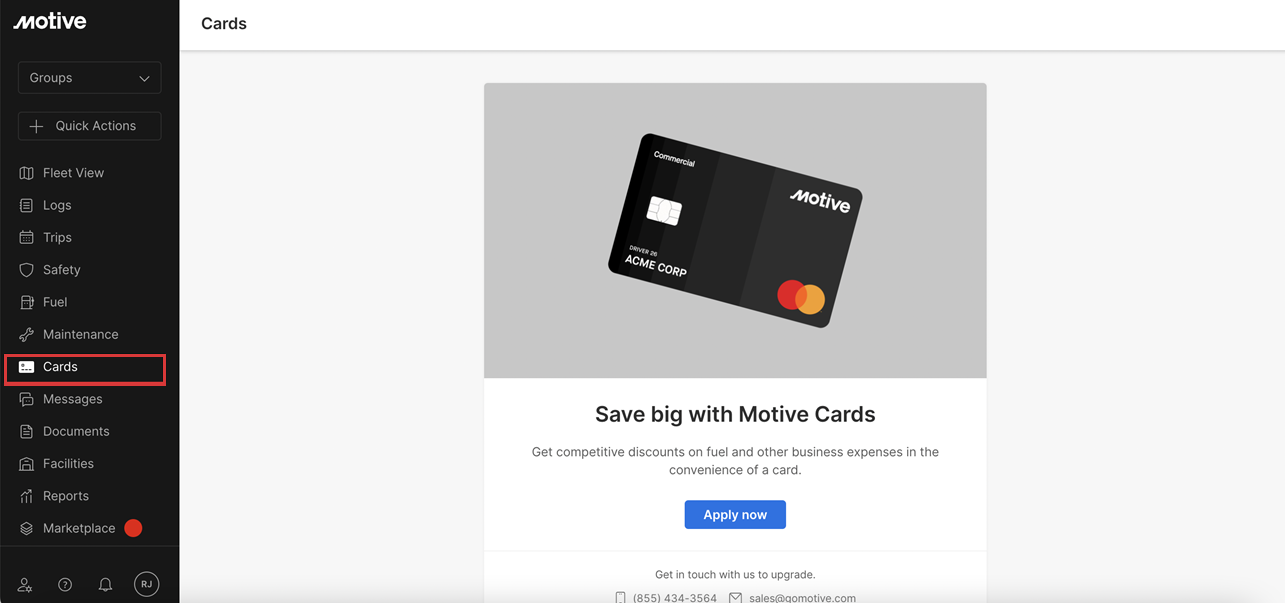 3. Fill in the required information for the Let's begin with the basics section first.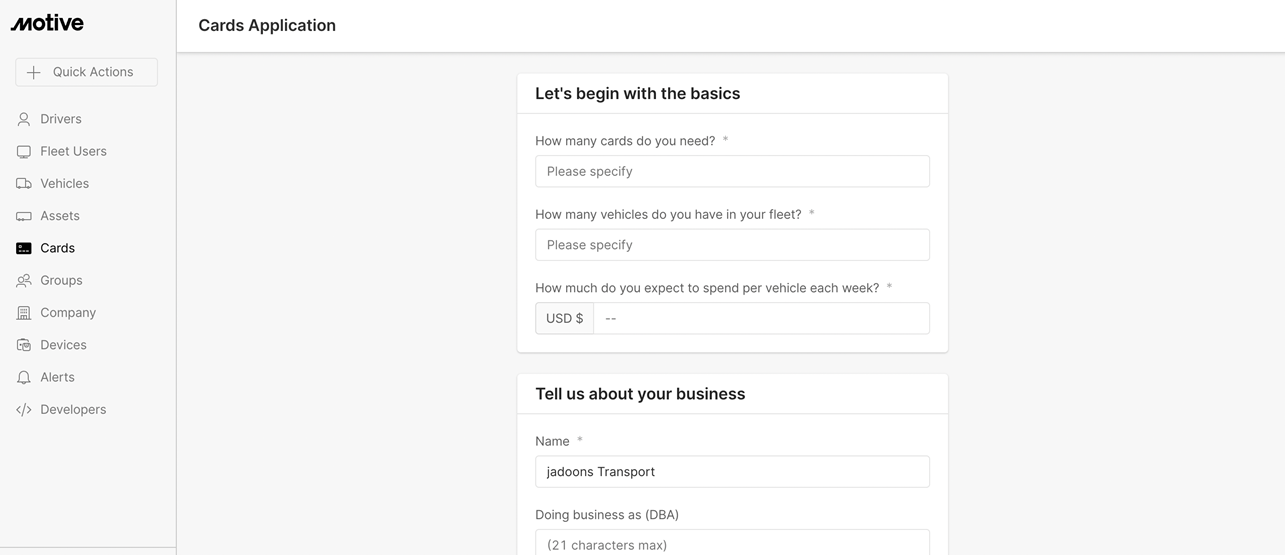 4. Next fill in the required information for the Tell us about your business section. 
Note: You cannot use a PO Box address because we follow the regulated bank customer/business identity verification process. As a result, we require a physical verifiable address on all applications.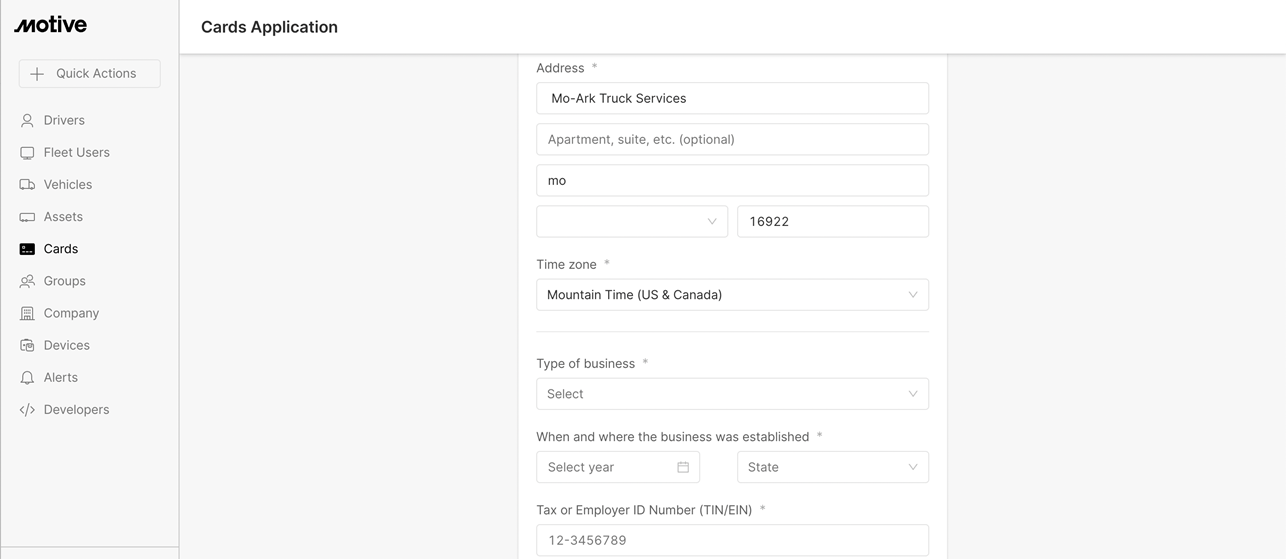 5. Up next, in the Provide your bank account info section click on the Add bank account button to link your bank account via Plaid.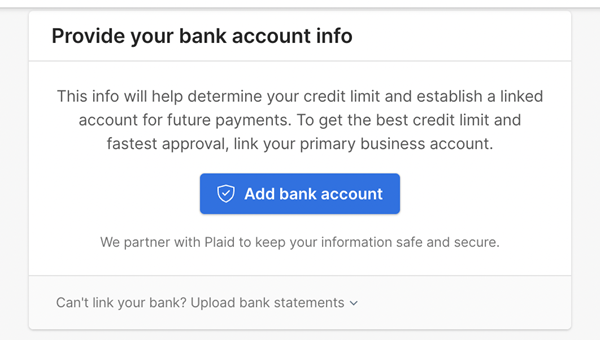 6. Next, in the Provide business ownership details, provide details of one executive team member, and anyone who has 25% or more ownership of your business.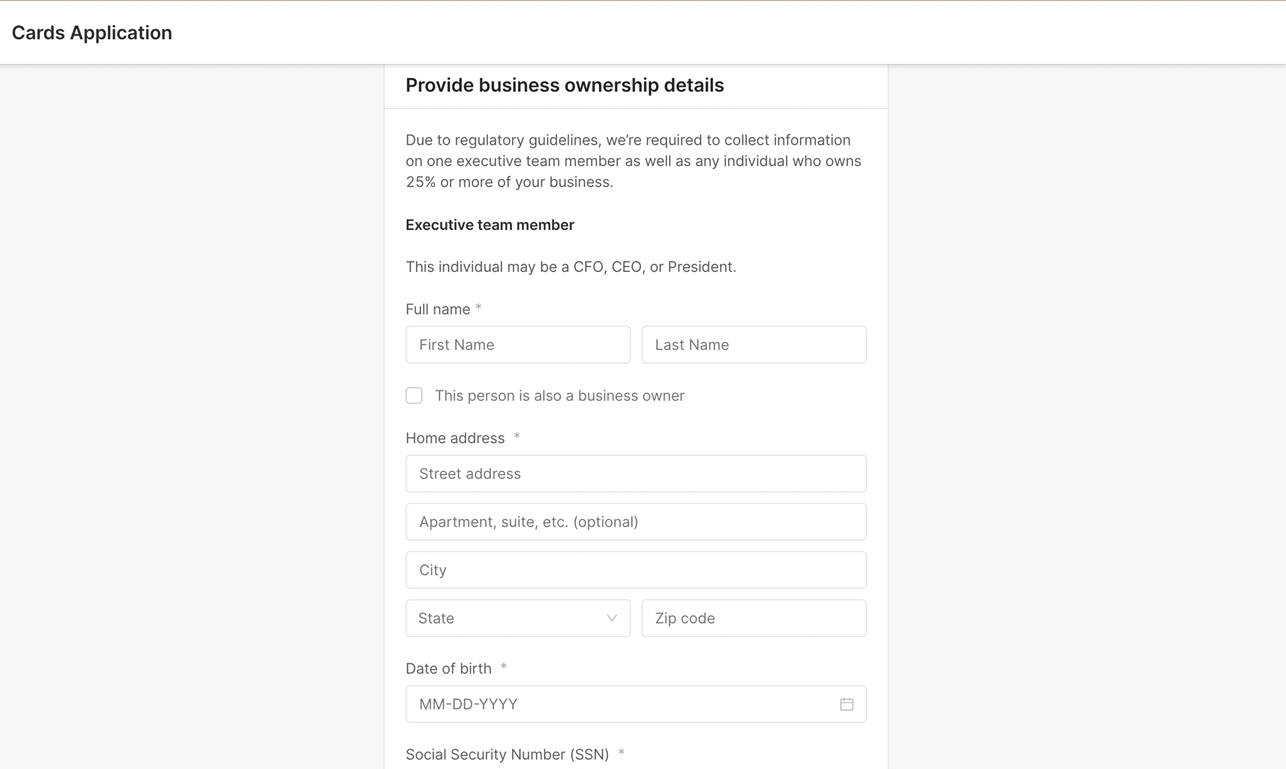 7. Lastly, verify and attest that all the information you've entered above is correct, and Submit the application.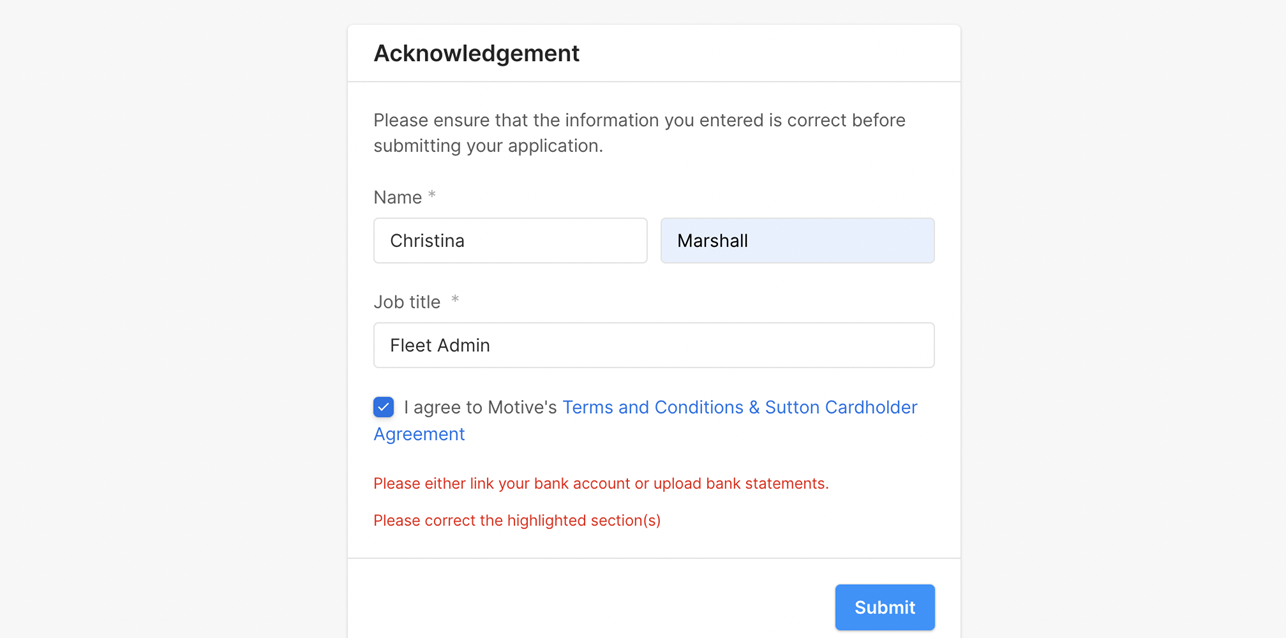 Your application is sent for review.
Related Content
Share this with others
This article also appears under: