| | |
| --- | --- |
| Audience | Fleet Admins, Fleet Managers |
| Applies To | Fleet Dashboard > Safety > Coaching |
Introduction
Motive turnkey, step-by-step coaching workflow automatically pinpoints the Drivers and behaviors that need coaching.
All relevant videos, speeding events, and coaching history are surfaced in one view to help managers provide personalized, timely feedback.
Easily identify unsafe driving patterns and get full context on every video.
Drivers are added to the "Drivers to Coach" list when at least one of their safety events has the "coachable" status. Fleet Managers can manually mark an event as "coachable" or save time with Motive's automated coaching feature.
Steps: Coaching your Drivers on the Fleet Dashboard
1. Log in to the Fleet Dashboard and click on Safety in the left-hand side menu.
2. Click on the Coaching tab to view a list of Drivers that need coaching.
The Coaching tab displays the following:
DRIVE Score: the Driver's DRIVE score as of the most recent Monday
12 Wk Change: this trend line reflects the Driver's performance in the past 12 weeks
Coachable Behaviors: All the behaviors the Driver needs to be coached on
Last Coached: the date when the Driver was last coached on an event
Days on List: The number of days the Driver has been on the coachable Driver list
3. Click on the Coach button for the Driver you want to coach.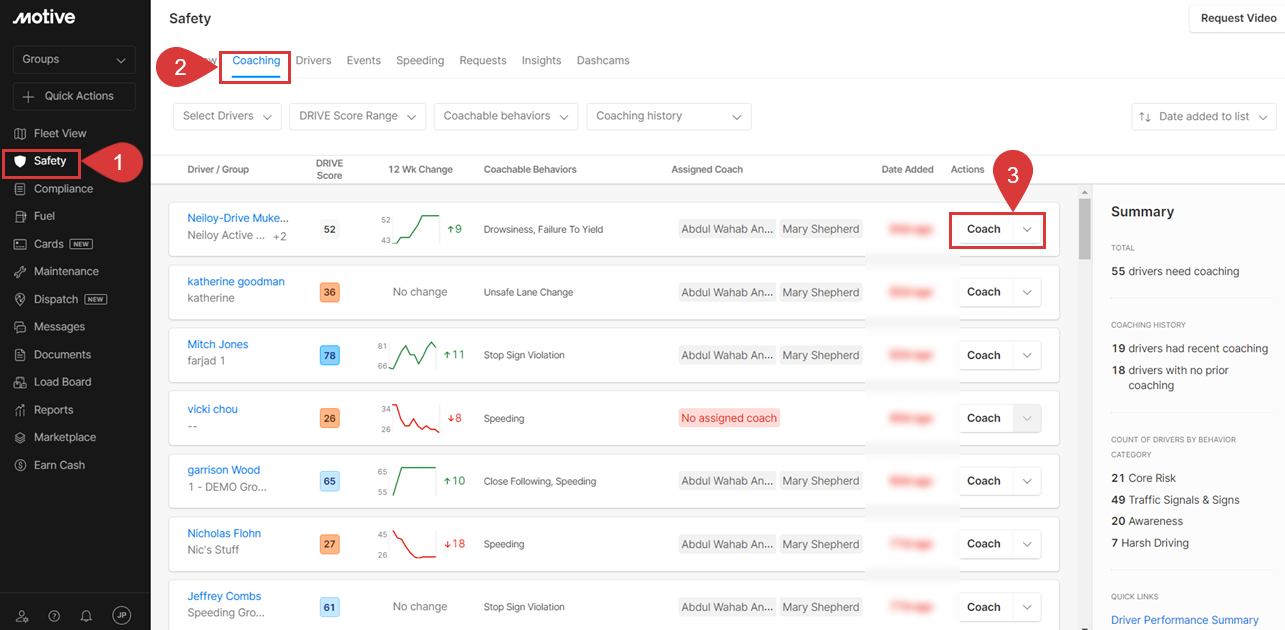 4. The Coaching Session displays. The first page is the Driver Overview page. The Driver overview page displays an overview of the behaviors to review, Driver Coaching History, Driver Details, and DRIVE Performance Summary.
5. To begin coaching the first coachable behavior in Today's Session click on the Start Coaching button.
Note: to begin coaching on any other coachable behavior click the behavior in Today's Session.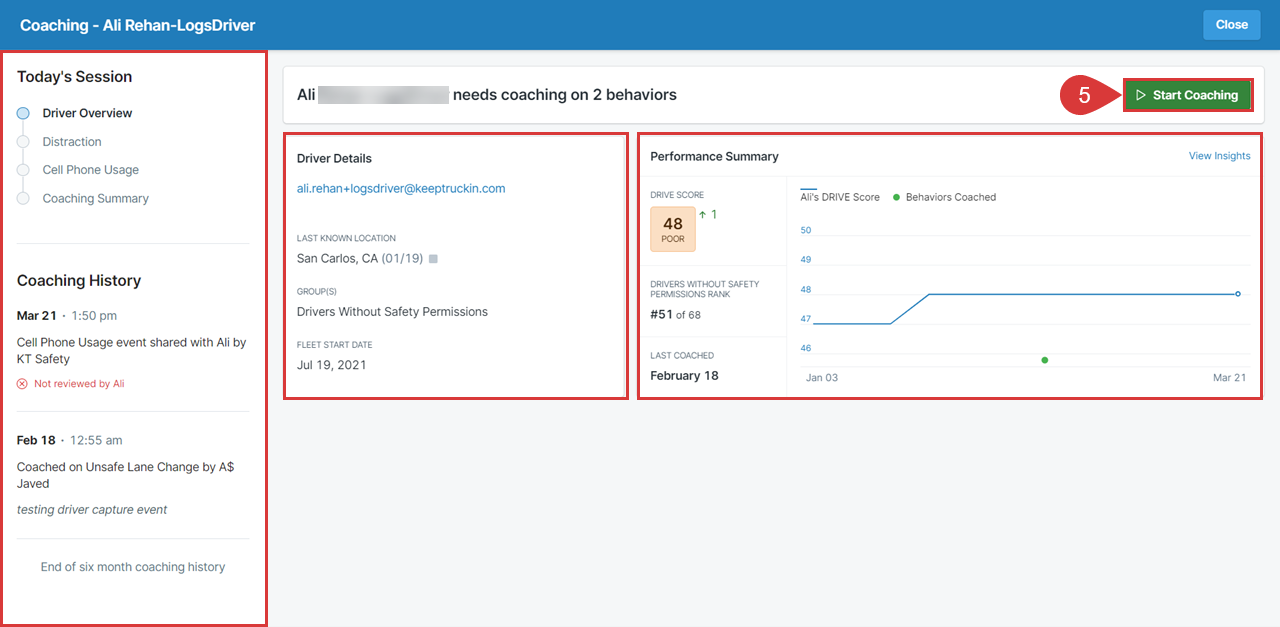 6. The coachable behavior detail page displays. Here you can get more context on the behavior, a list of all the coachable events in this behavior, and a video of each event.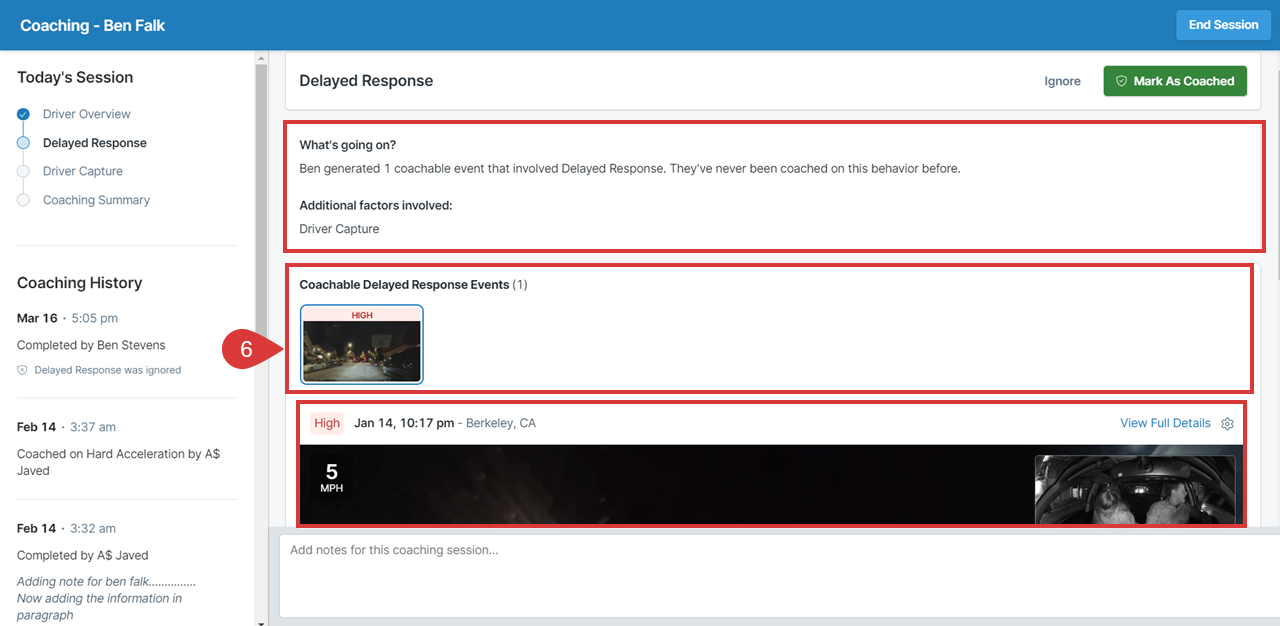 7. The video section displays details about the event: the severity, the speed of the vehicle, and whether the Driver has reviewed the event in their Driver App.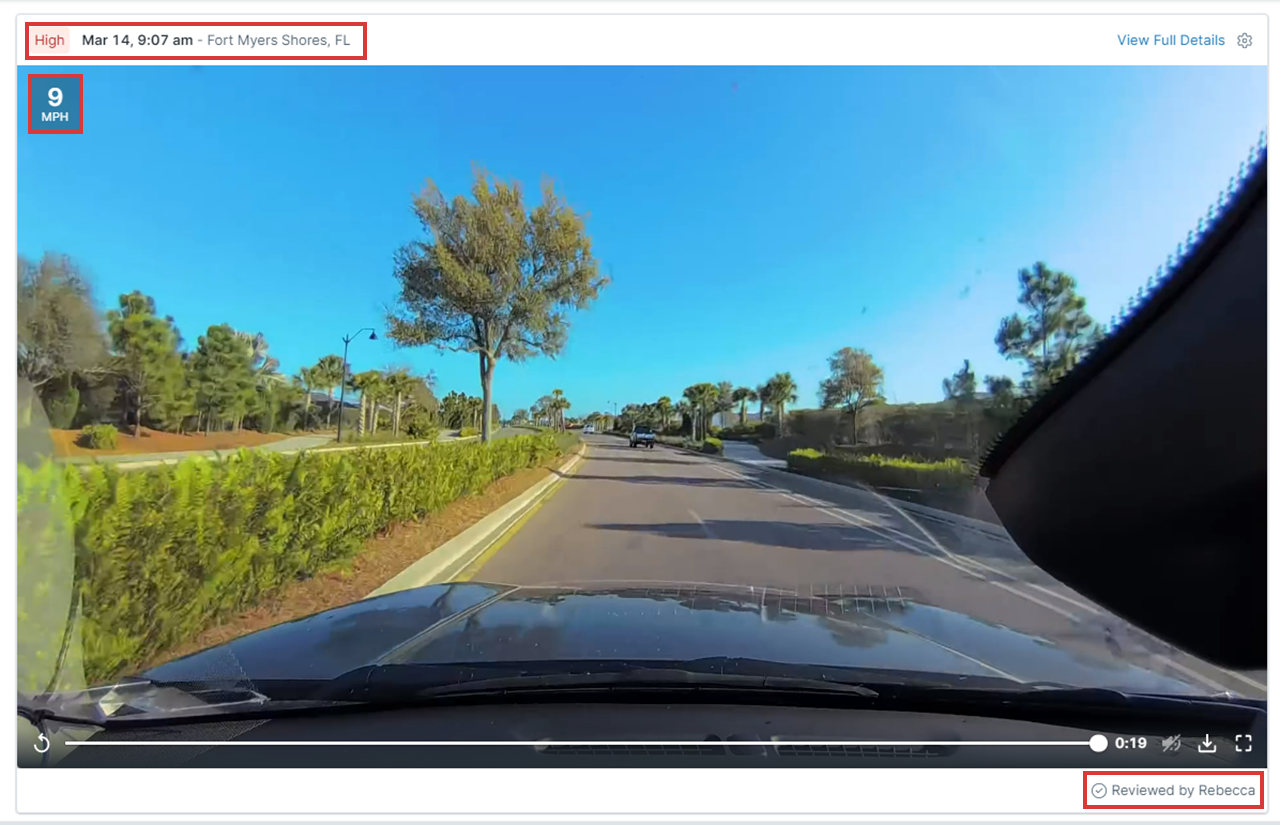 Note: If you wish to view more details on the event click the View Full Details button.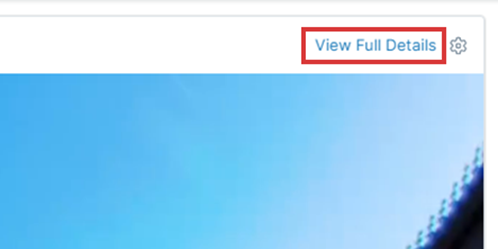 8. If you think the event is not coachable, click on the gearbox icon and select Mark as Uncoachable. Doing so will remove the event from the coaching session.
9. You can review the event with the Driver and leave a note for the coaching session.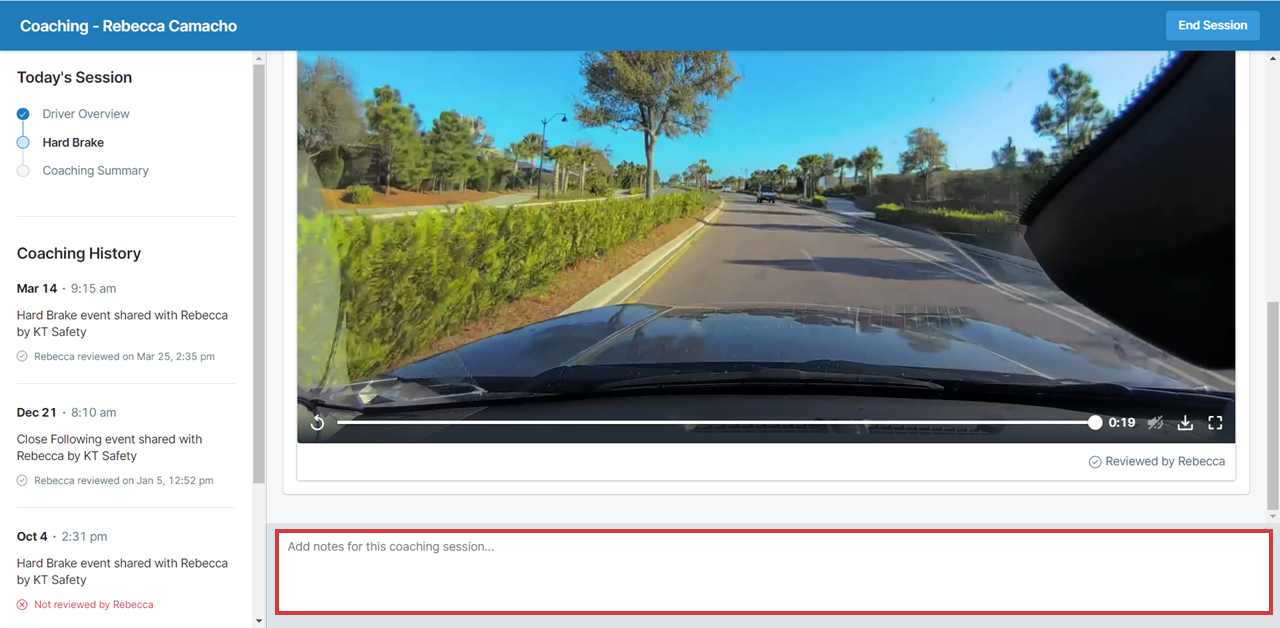 10. After reviewing the coachable event with the Driver you can mark the event as coached by clicking on the Mark as Coached button at the top.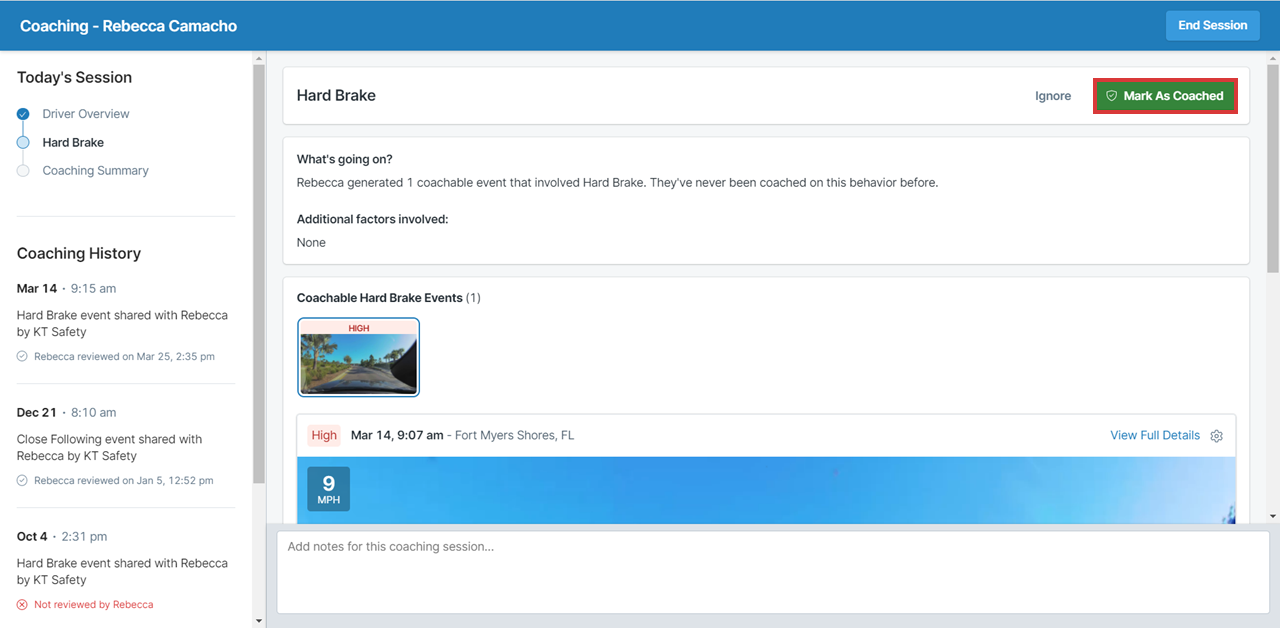 11. Once all behaviors have been reviewed and marked as coached you will be led to the Coaching Summary page. See a summary of the behaviors coached and any notes once you complete your coaching session. The summary is added to your coaching history.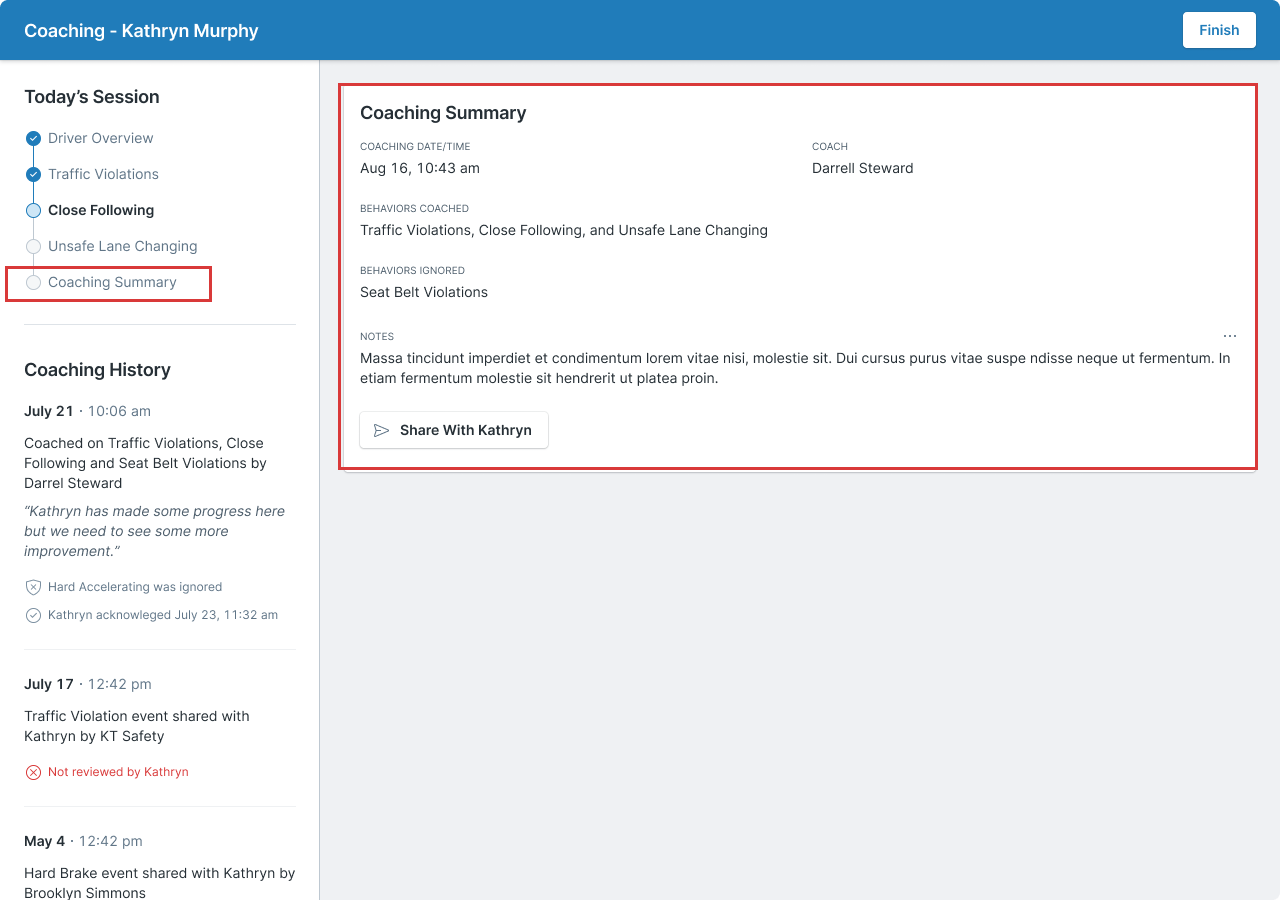 12. Click on the Close button to exit the coaching session.
Related Content
Share this with others
This article also appears under: