| | |
| --- | --- |
| Audience | Driver |
| Applies To | Logs Not Required Driver App |
Introduction
Motive driver App allows you to quickly connect to the vehicle of your choice from the Home screen.
Steps: Connecting to a vehicle on Driver App
1. Log into the Motive Driver App and click on Connect to Vehicle on the Home screen.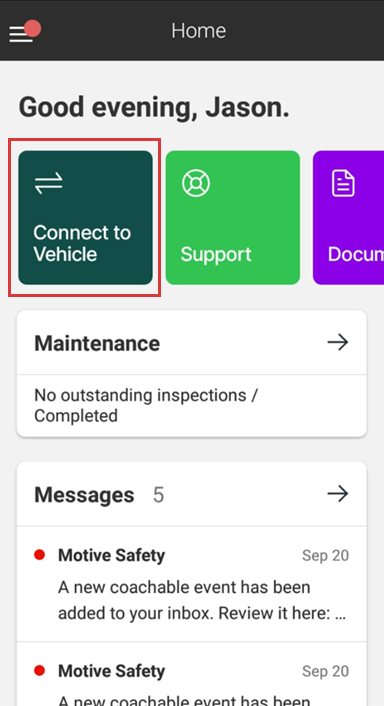 2. Search for the vehicle by typing the ID in the Search bar or select from All Vehicles list.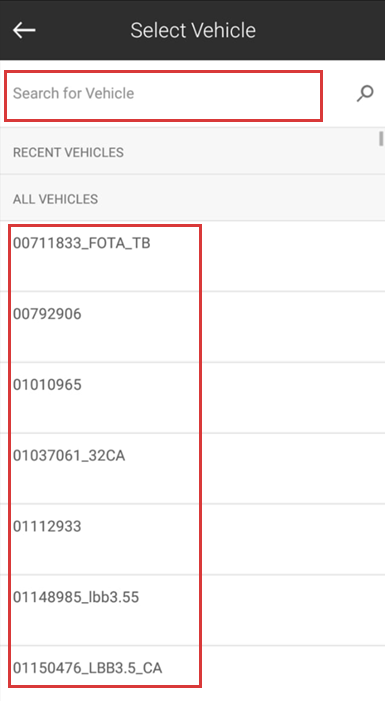 Note: If you haven't done your inspections for the particular vehicle, you'll be asked to complete the inspections before connecting. Click Continue to complete the inspection.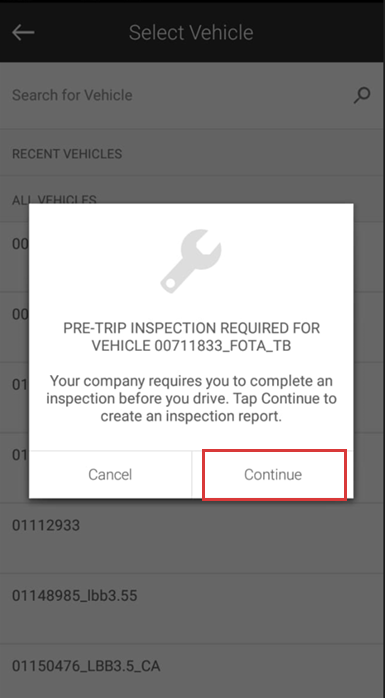 3. Complete the Vehicle Inspection and a prompt will appear asking you for the permission to turn on Bluetooth.
4. Click Allow to turn on Bluetooth permissions.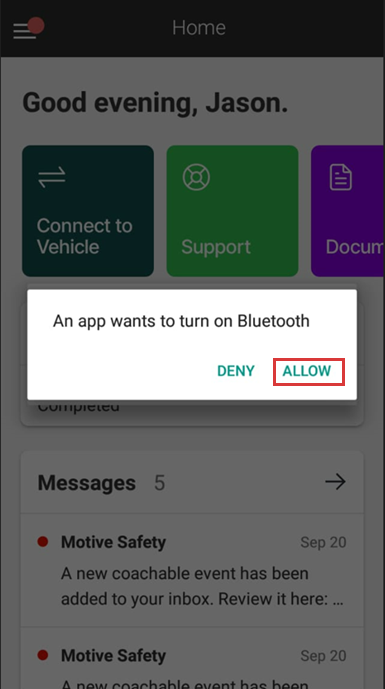 5. A green icon displays with the vehicle ID to indicate a successful connection

6. Press the device's home button to minimize the application.
Related Content
Share this with others
This article also appears under: