| | |
| --- | --- |
| Audience | Drivers  |
| Applies To  | Driver App (V60.1 or above), Cellular-enabled Vehicle Gateway  |
Introduction
Motive supports the ability for drivers to switch vehicle mode from Unregulated (non-CMV) to Regulated (CMV) or vice versa. When Fleet Admins enable the switching from Fleet Dashboard, drivers can switch vehicle mode using the Motive Driver's App by following the steps below.
Steps: Switching vehicle mode in Driver App
1. Open the Motive Driver App and tap on Logs.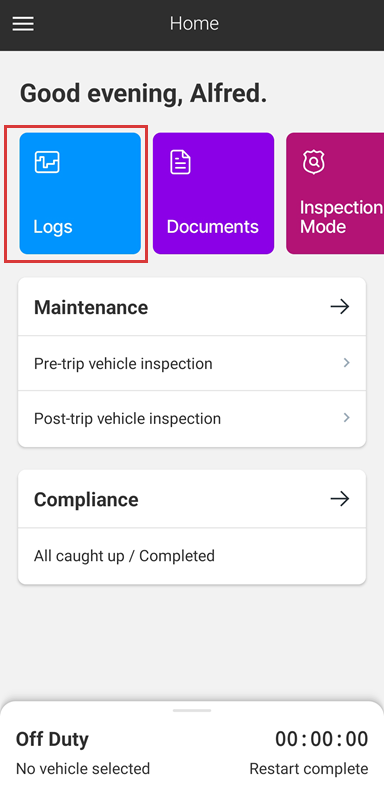 2. Tap on Current Vehicle.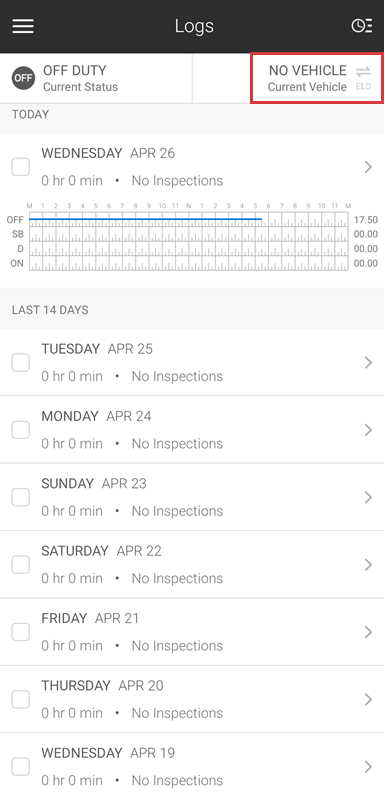 3. On the Select Vehicle page, select the vehicle you want to switch the mode for.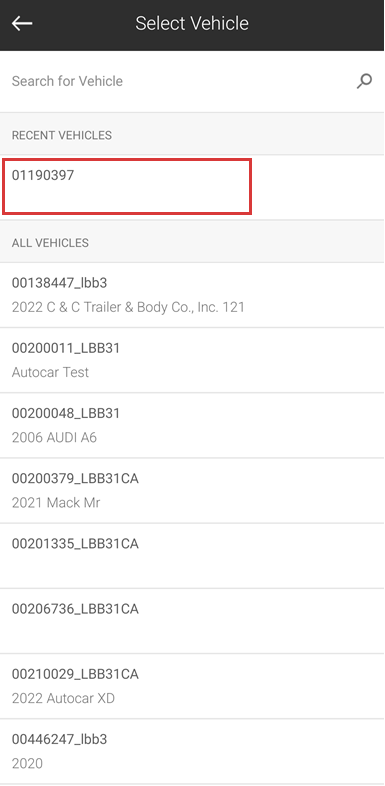 4. Tap Accept on the prompt with Use your Bluetooth.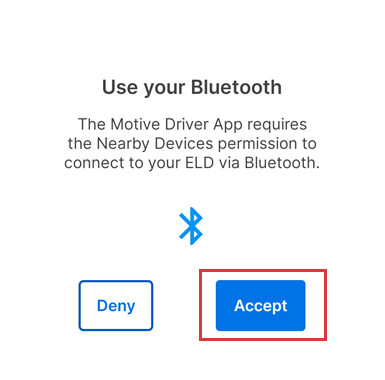 5. Once you establish the Bluetooth connection with your Vehicle Gateway, return to the Home screen and the Driver Hub.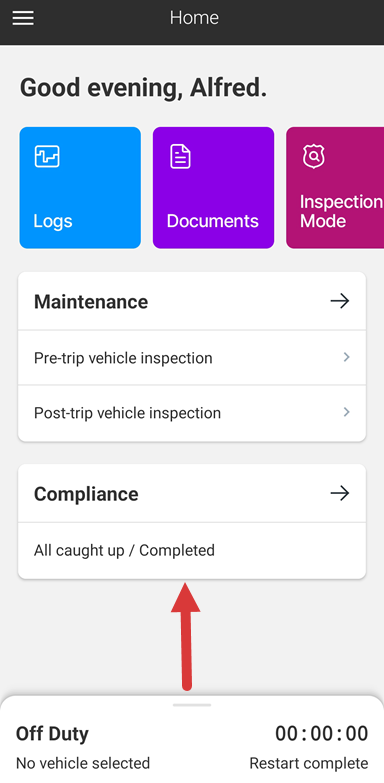 6. Choose among the two options, Regulated or Unregulated.
Note: Before you switch the mode, please make sure your vehicle engine is off, and the Vehicle Gateway LEDs are blinking green (if you do not see the Vehicle Gateway LEDs blinking green, refer to this troubleshooting guide-Vehicle Gateway issues.)
This ensures the telematics data is accurately recorded on the ELD outputs (i.e., log pdf, output file).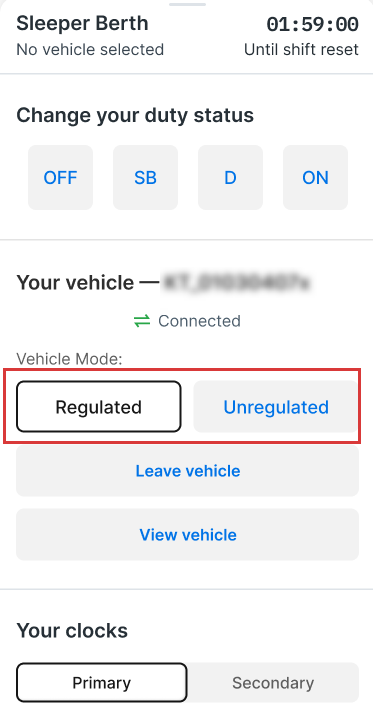 7. Switch the prompt and hit Yes. It takes around 5-10 secs to update the mode successfully.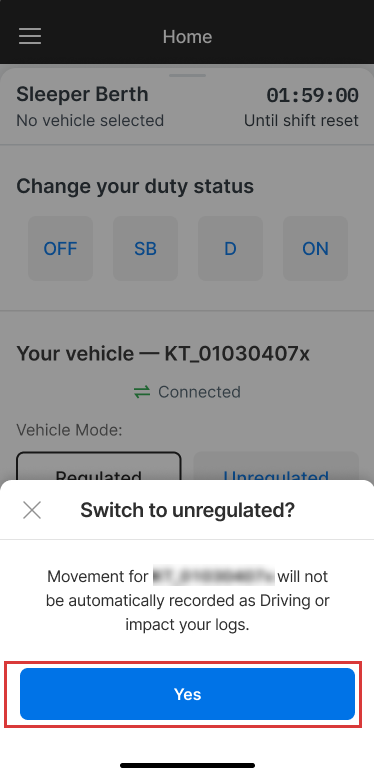 8. Hit Done or close the prompt to see the updated mode.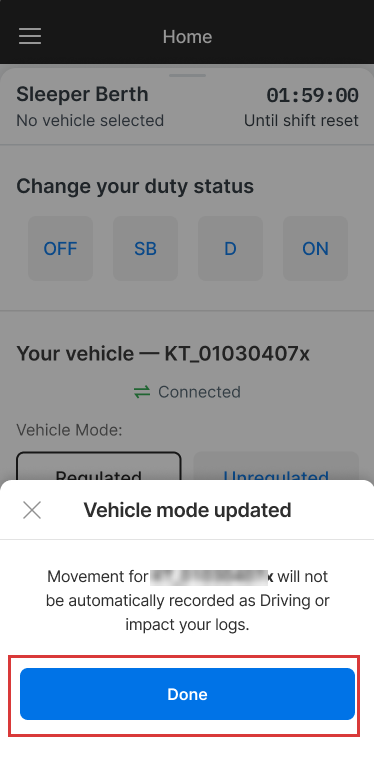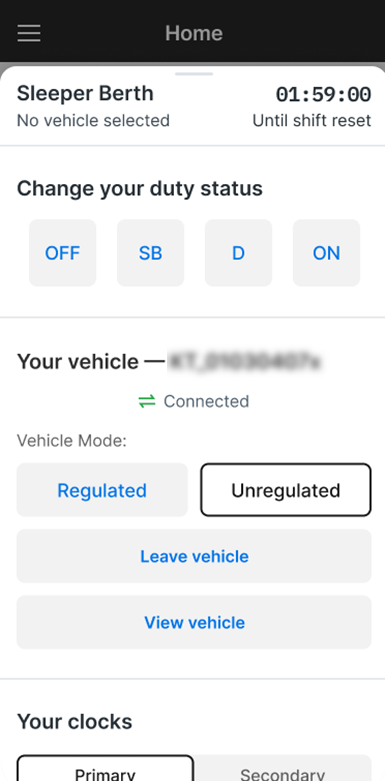 Note: Select an appropriate duty status before driving in Unregulated mode and annotate your logs as Unregulated driving. This will give additional context to DOT officers during roadside inspections.
Related Content
Share this with others
This article also appears under: