| | |
| --- | --- |
| Audience | Fleet Managers  |
| Applies To  | Fleet Dashboard > Fuel > Fuel Purchases  |
Introduction
IFTA Fuel Tax Reporting on Fleet Dashboard allows Fleet Admins and Managers to view the total miles driven in each state, the amount of fuel purchased, and the total fuel utilized for each jurisdiction. The fuel purchases can be added using the Fleet Dashboard as well.
Steps- adding Fuel Purchases 
Manually Add Fuel Purchases
1. On the Fleet Dashboard, select Fuel from the left-hand menu.
2. Click on the Fuel Purchases tab.
3. Click on the + Add Fuel Purchases button.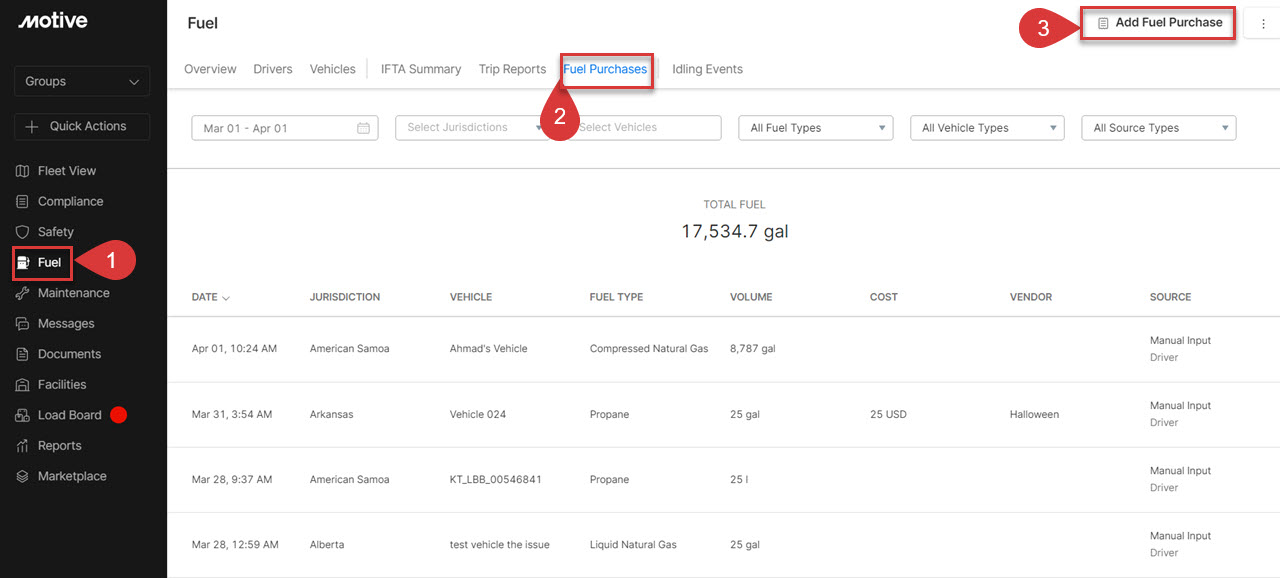 4. Click on the Manually Enter a Fuel Purchase.
5. Add an image of the receipt/bill by clicking on the Select Photo button in the image field.
6. Enter details like Driver, Date/Time, Jurisdiction, Vehicle, Fuel Type, Volume, etc in the given field. Scrolling down helps you access additional fields.

Note: Asterisk (*) fields are compulsory to fill out. Cost and Volume would be accurate up to 2 decimal places.
7. Click on the Save button once you have entered all the details.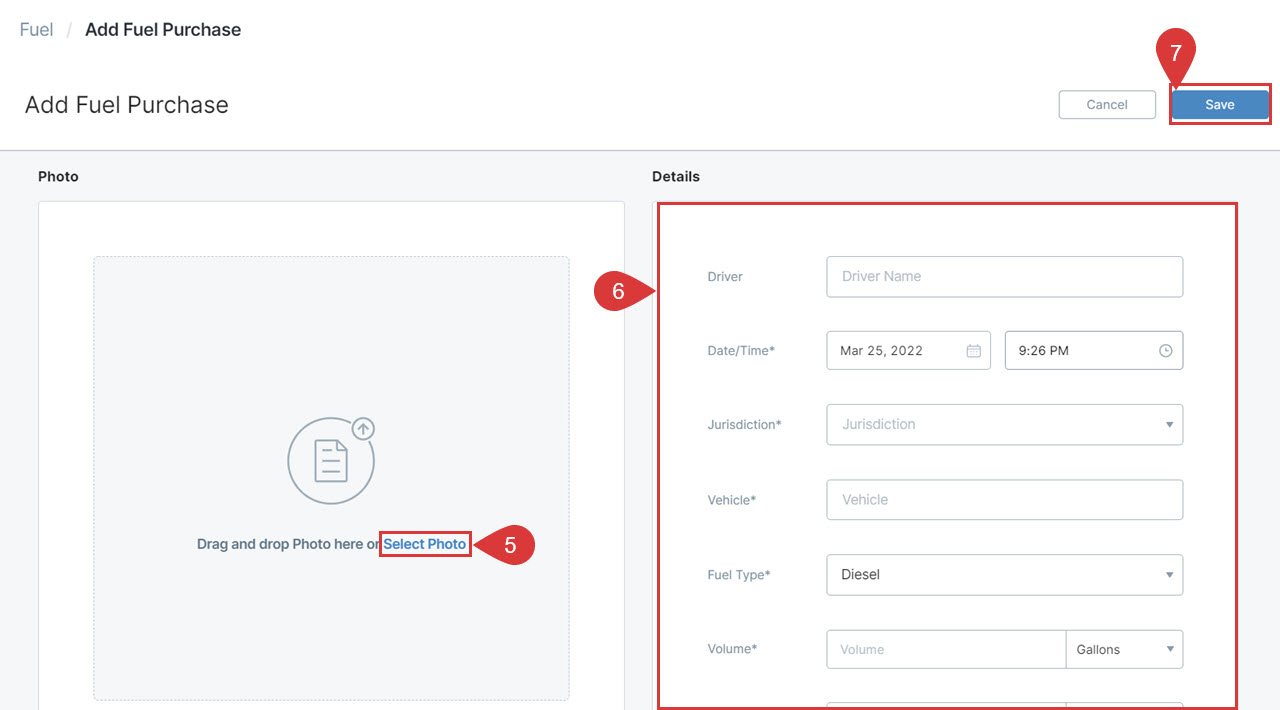 Import Fuel Purchases
1. From the Add Fuel Purchases page, click on Import Fuel Purchases.
2. In case you don't have a CSV format, click on the You can also use Template and download it.
Note: When editing the downloaded file, don't change the headings of the columns. The second and the third rows are for reference and can be edited.
3. If you already have a file you want to upload, click on the Select file(s) in the file field.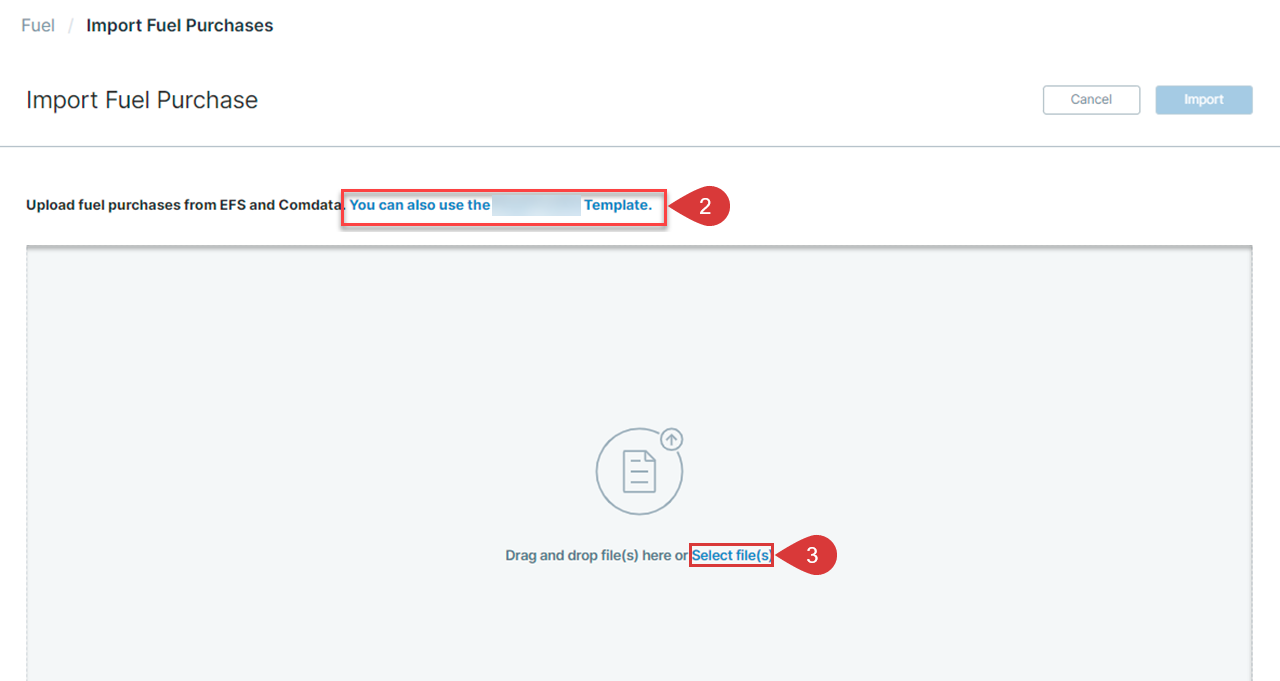 4. Click on the Import button.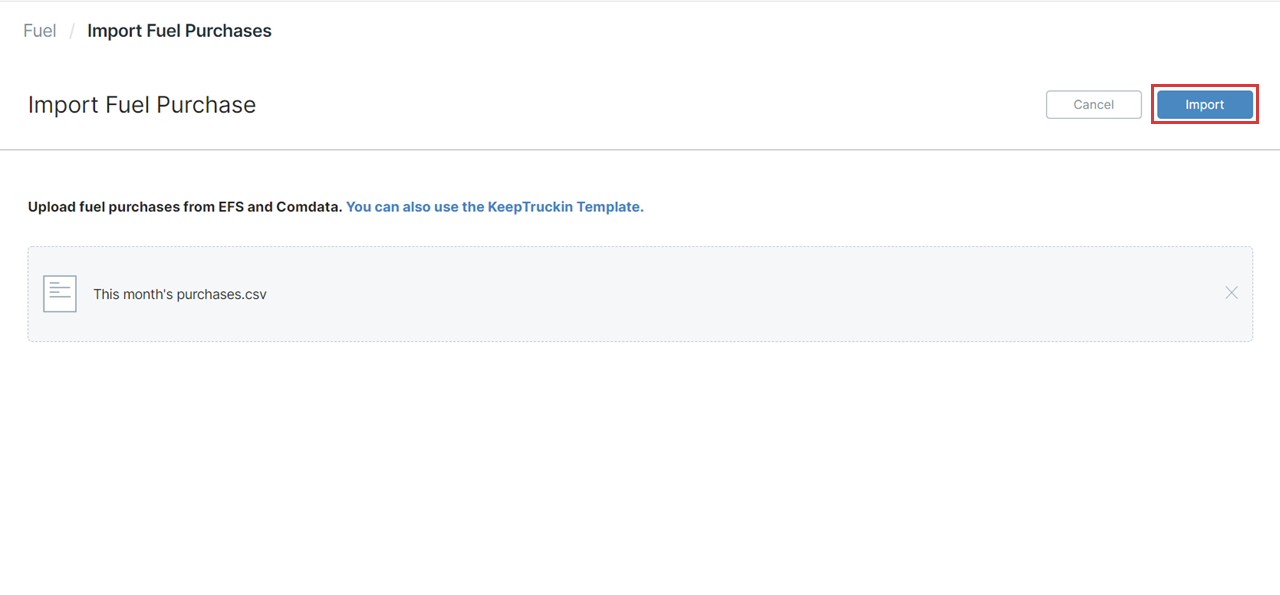 5. After the uploading is done, you are redirected to the Fuel Imports page where you can see the status of every import. Files with errors can be downloaded and corrected.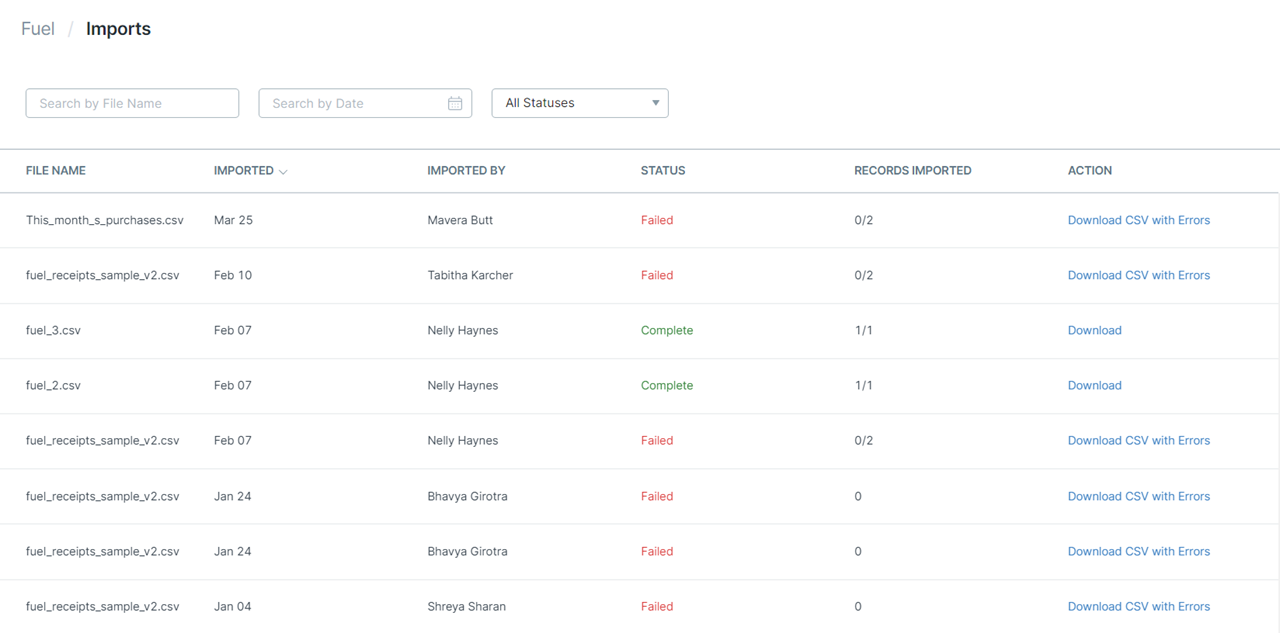 Related Content
Share this with others
This article also appears under: