| | |
| --- | --- |
| Audience | Drivers |
| Applies To | Driver App |
Introduction
ELD mode-enabled Drivers can turn off Personal Conveyance (Off Duty-Driving) using Driver App.
Steps: Turning off Personal Conveyance on Driver App
1. When STATIONARY, tap on OFF DUTY (PC) to change your duty status.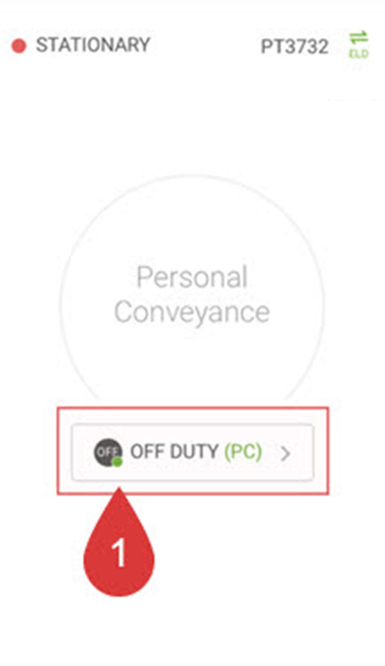 2. Select one of the alternate duty statuses listed on the screen.
3. Add Notes. 
4. Tap on the Save button.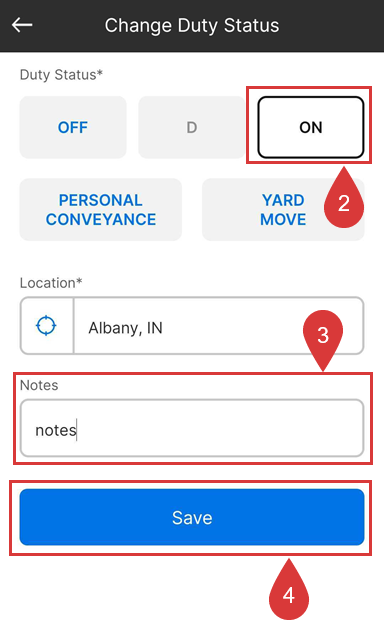 All Personal Conveyance trips appear as Personal Conveyance trips with separate, distinct duty statuses from Off Duty on the Logs screen. The graph grid has a dotted line and the trips appear with a green circle in the log list.
Related Content
Share this with others
This article also appears under: