| | |
| --- | --- |
| Audience | Fleet Managers |
| Applies To | Fleet Dashboard > Dispatch |
Introduction
With the Motive Dispatch feature Fleet Managers can create, manage and track Dispatch progress from the Fleet Dashboard. It allows dispatchers to draft a Dispatch and choose when to send it to the Driver in the future. The draft status means the Driver has not seen the Dispatch yet and it's only visible to the Fleet Manager.
Steps: Creating/Drafting a Dispatch
Create a Dispatch
1. Log in to the Motive Fleet Dashboard and click Dispatch in the left-hand side menu.
2. Click on Create Route to create a new Dispatch order.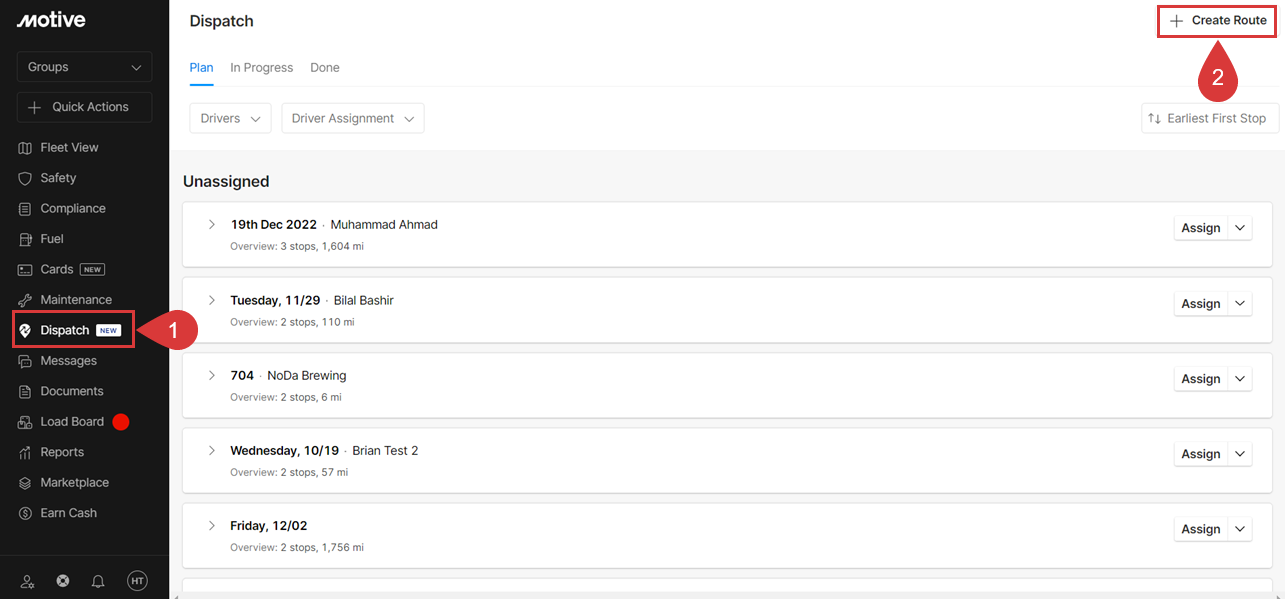 3. On the Create Route page fill out the Route Details, Pickup, and Delivery location to Create Dispatch.
You can click on the Show Optional Fields to add additional information about the Dispatch.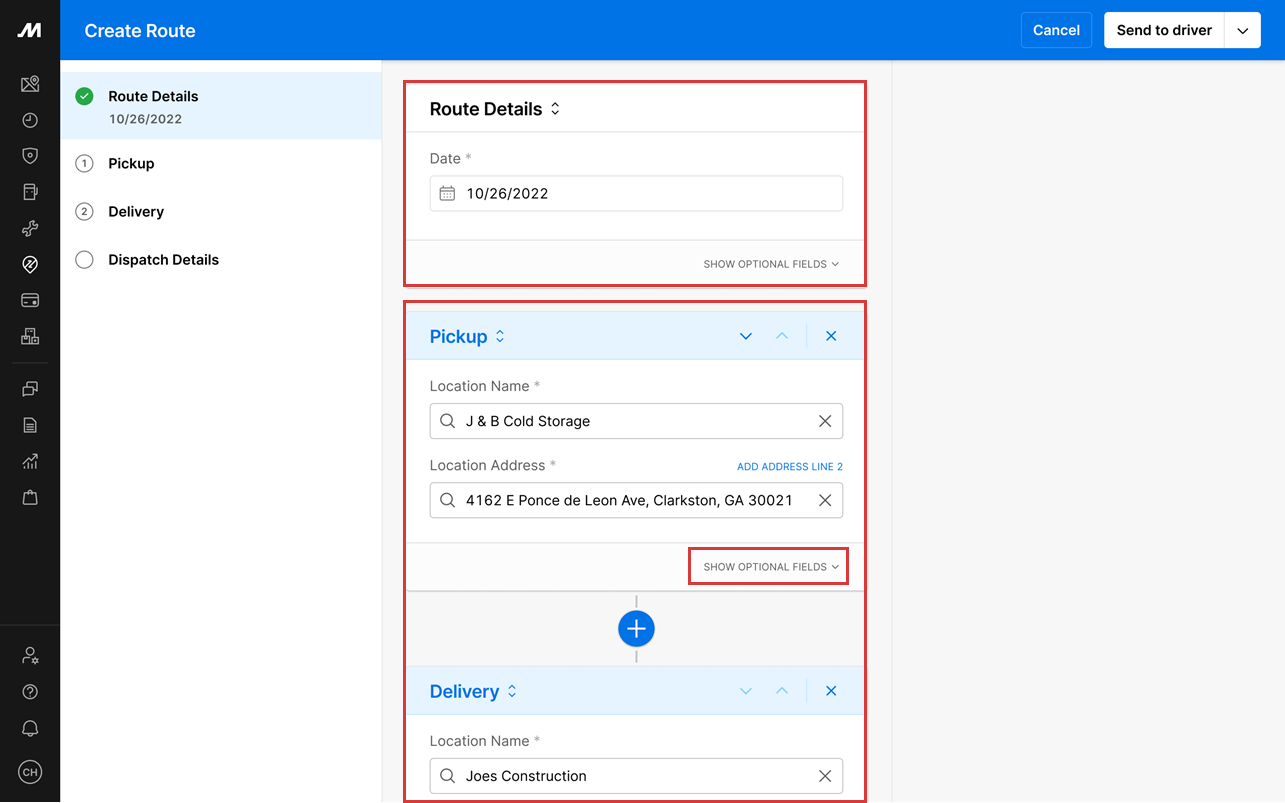 4. Scroll down to fill out the Delivery details. Click on Show Optional Fields to open additional fields including Email, Phone, Date and Time, etc.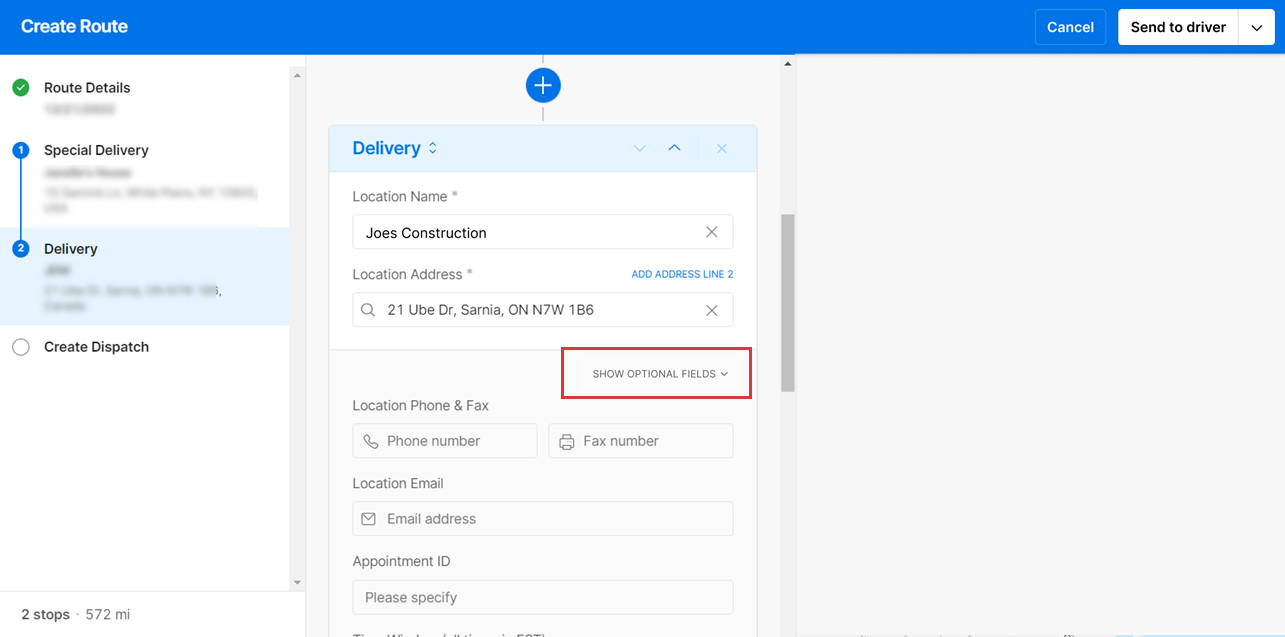 5. To add multiple stops click on the + icon and add a new delivery section. You can add more than 2 stops for a Dispatch.
Note:
The first and last stops are always the pickup and delivery sections respectively because they cannot be re-ordered.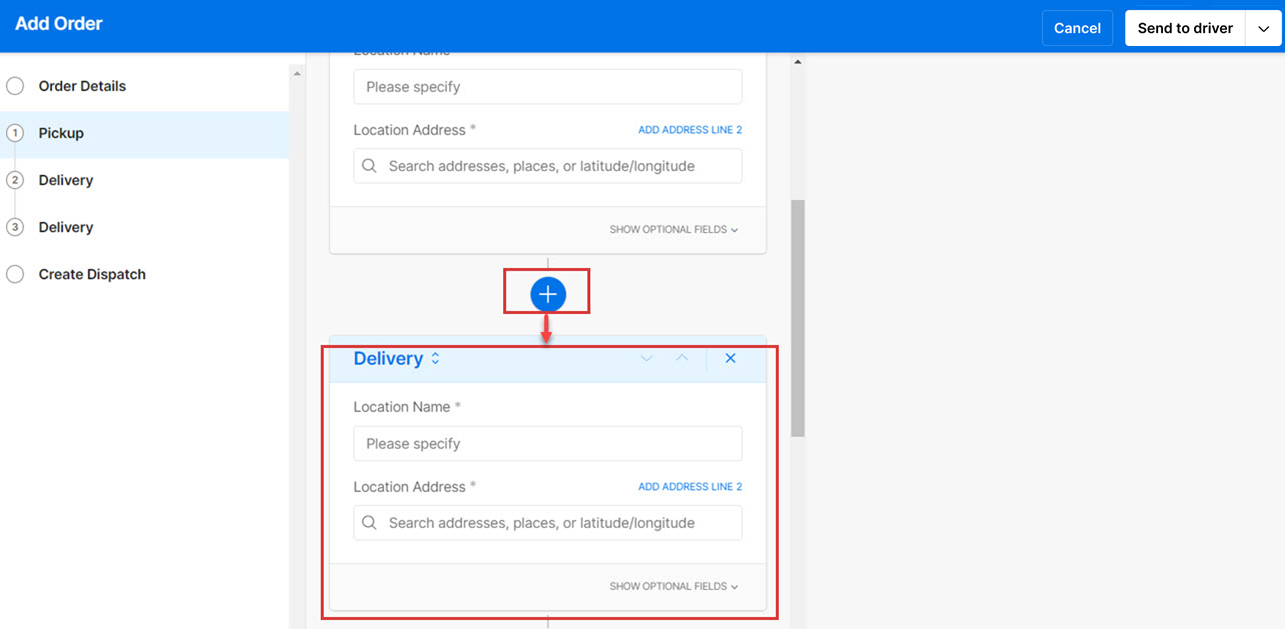 6. Click on the downwards or upwards arrow icon to re-order the delivery points with the map view to optimize the route.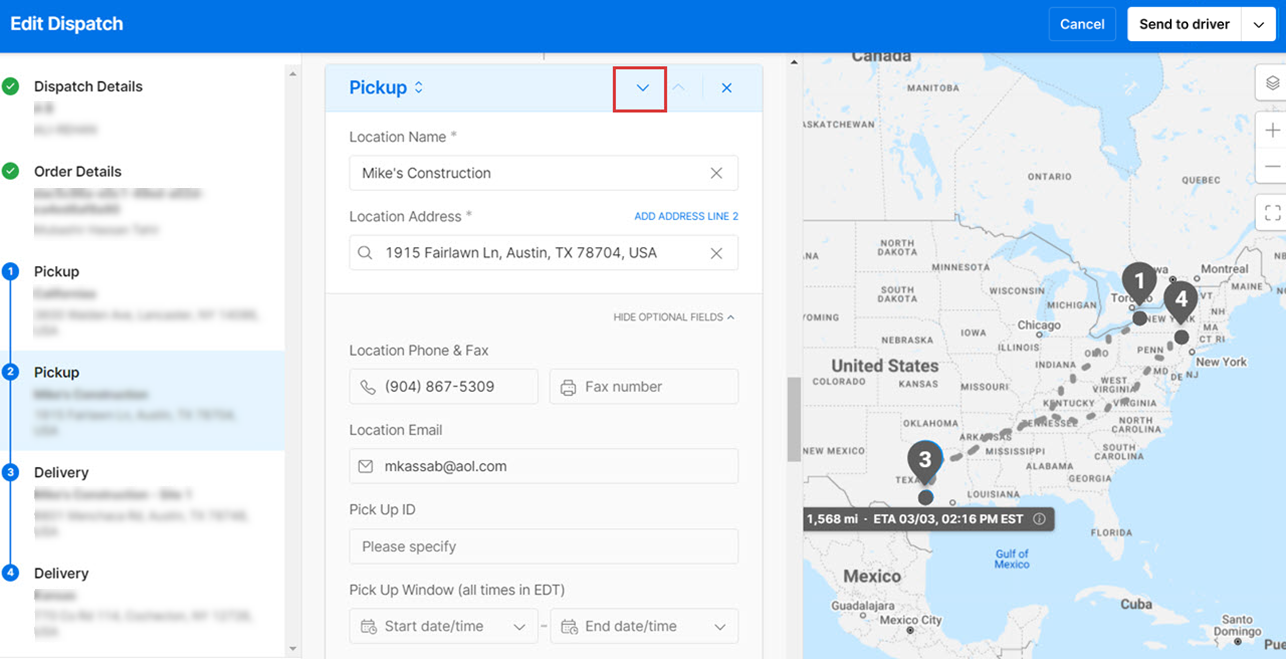 7. Scroll down to the Create Dispatch section to assign a Driver and Vehicle.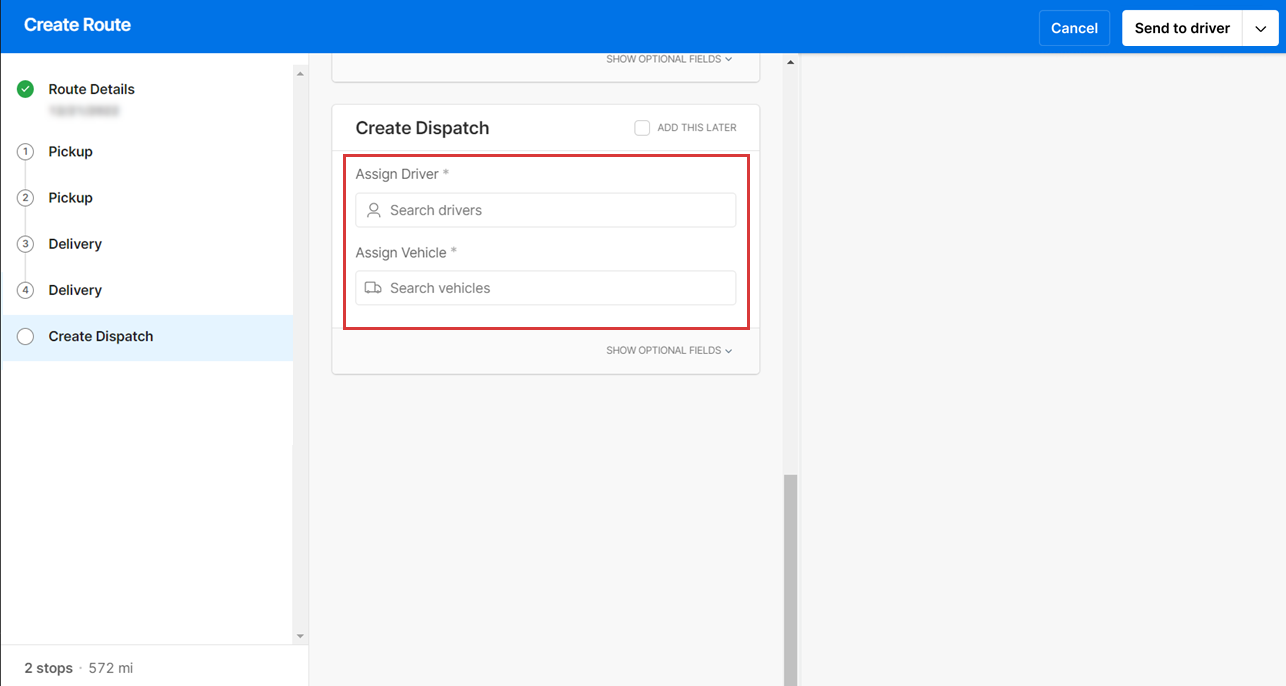 Draft a Dispatch
1. Follow Steps 1 to 7 from the section above.
2. If you're not ready to send the Dispatch. Click the arrow at the top right corner to select Save as Draft.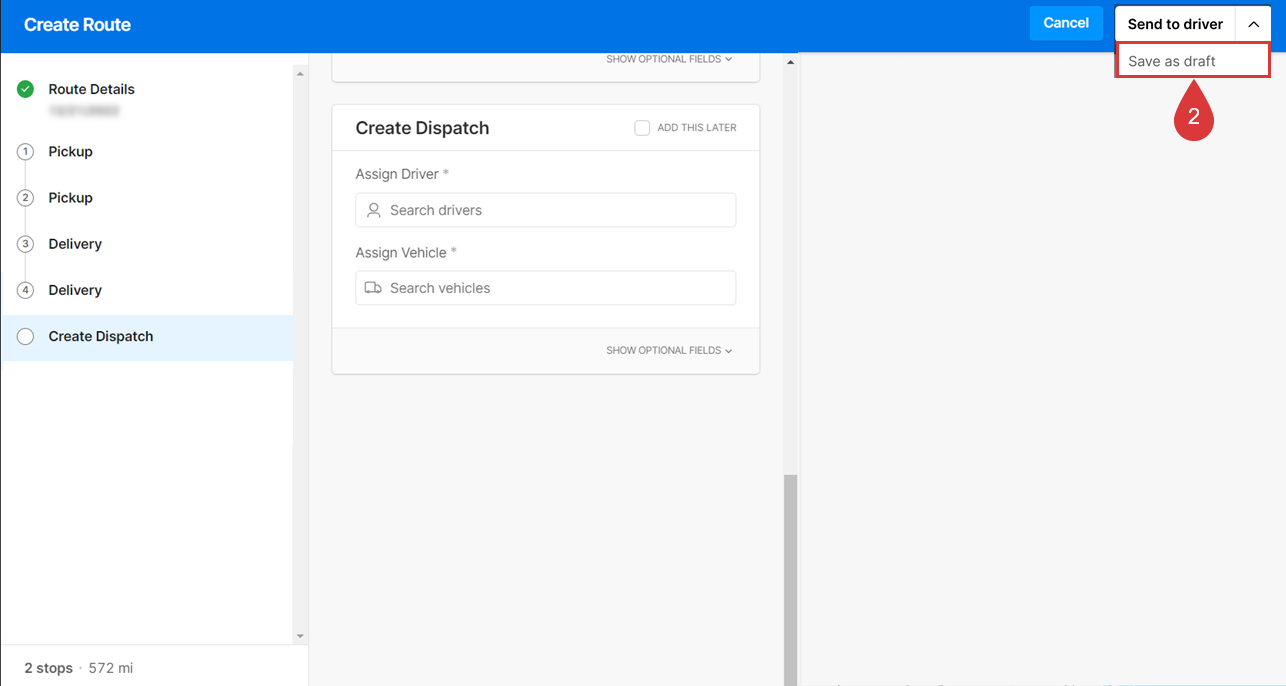 Your Draft Dispatch is now created for you to access in the Dispatch tab.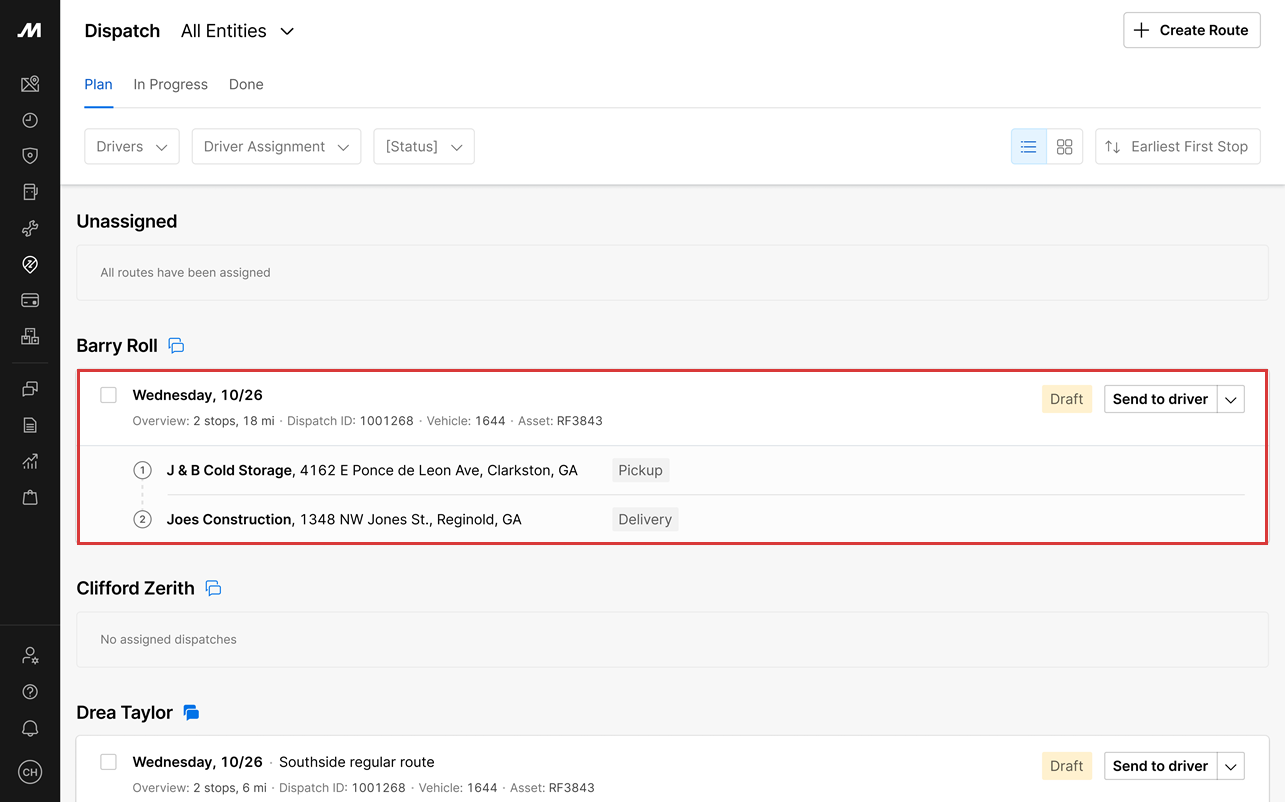 3. When you're ready to send the draft to the Driver. Click Send to Driver.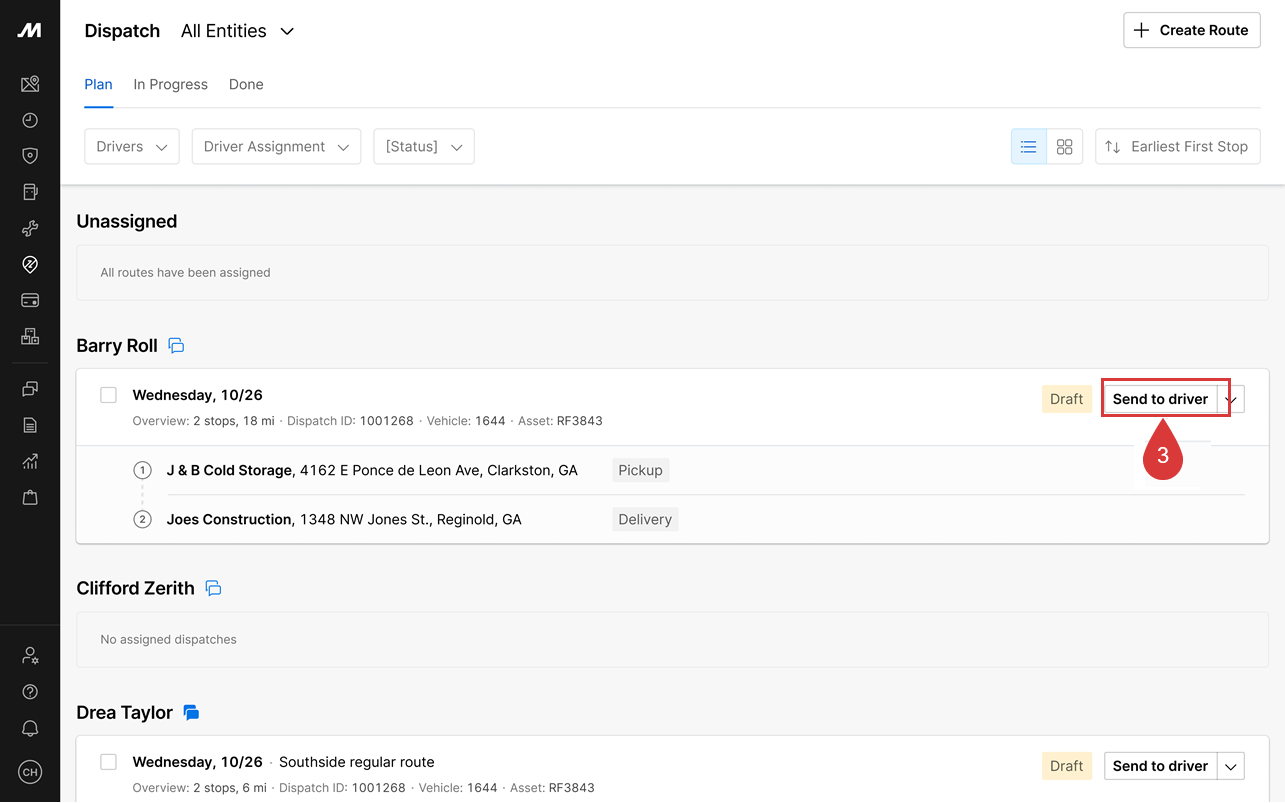 Related Content
Share this with others
This article also appears under: