| | |
| --- | --- |
| Audience | Drivers |
| Applies To | Driver App |
Introduction
ELD required drivers can now record Unregulated (non-CMV) vehicles movement as on-duty (not driving) using the Motive Driver's App.
Steps: Connecting with an Unregulated (Non-CMV) Vehicle
1. Tap the Select Vehicle and select the Unregulated (non-CMV) Vehicle.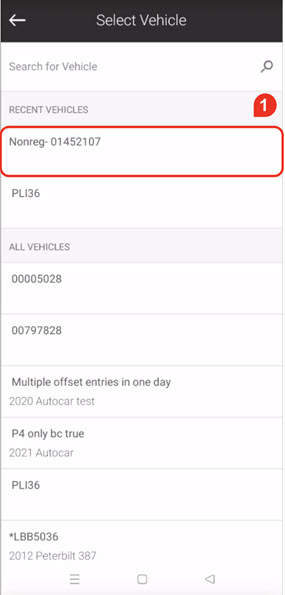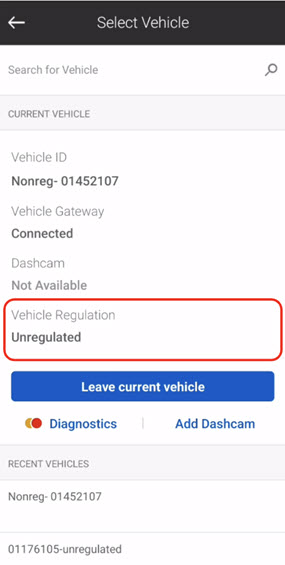 2. Change your current status to "On Duty" before moving the vehicle.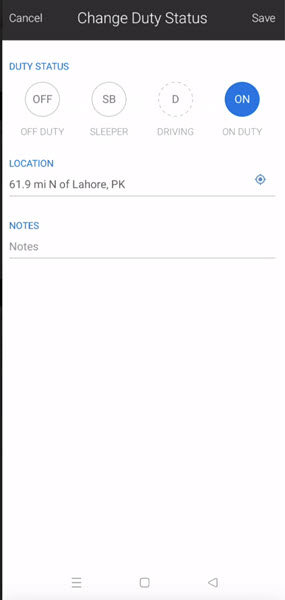 Note: If you forget to select "on duty" before starting the unregulated vehicle movement, the movement will be recorded as your previously selected duty status. Please note that you can always go back and correct the duty status in order to stay compliant with the regulations.
3. As soon as the vehicle is in motion (speed hits 5mph or above), the Motive app redirects you to the lock screen in order to avoid unnecessary interaction with the app while driving.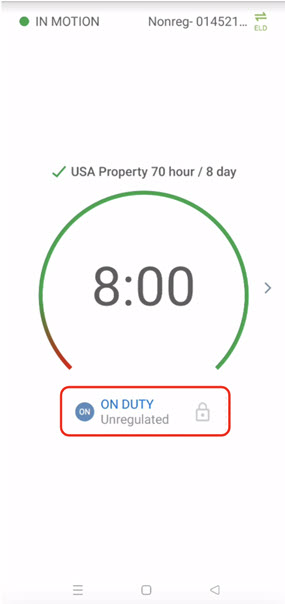 4. Once the vehicle is in stationary state (speed is below 5mph), you will be able to get out of the lock screen by tapping on the Exit Lock Screen and can see the duty status recorded as "on duty" on your logs.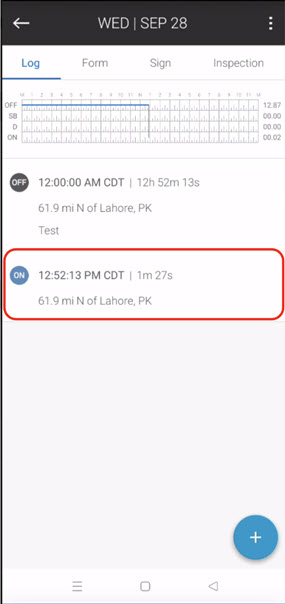 Note: Unregulated (non-CMV) vehicle trips have no impact on the ELD outputs. Therefore, drivers will not see telematics information related to unregulated vehicles on the log PDF or output file.
Related Content
Share this with others
This article also appears under: