| | |
| --- | --- |
| Audience | Drivers |
| Applies To | Driver App > Logs |
Introduction
Motive's driver identification uses advanced AI technology to match drivers to unidentified trips and automatically generates a log suggestion to the driver for approval within minutes.

All log suggestions Motive AI created are considered Driving (D) events for drivers on ELD mode. If you want to edit and reclassify as Personal Conveyance (PC) or Yard Move (YM) to remain compliant, follow the steps given below.
Note: This feature is available for customers on the Enterprise & Pro subscription package.
Driver Privacy: Enabling Face Match AI requires confirmation that all necessary consents have been secured from vehicle operators in accordance with the law. Face Match does not function within the State of Illinois.
Steps: Editing ELD driving events automatically suggested by AI
1. Open the Driver App and tap Logs.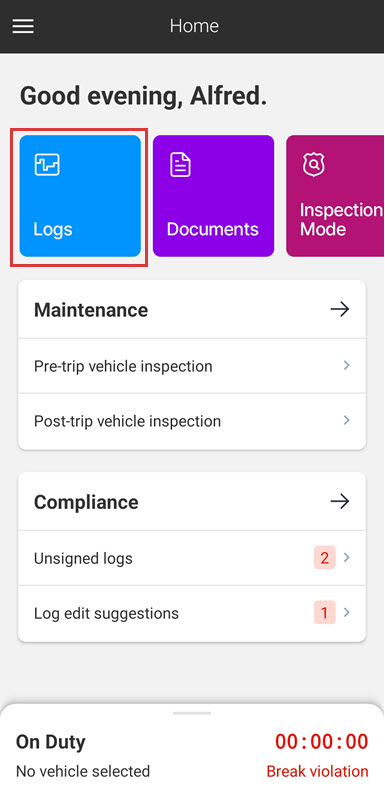 2. Open the Log that you want to edit.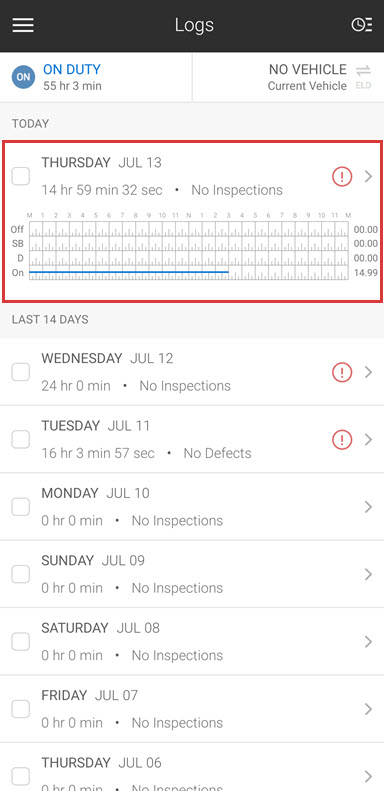 3. Locate the driving event and tap on it to make edits. Tap Edit (blue) to proceed.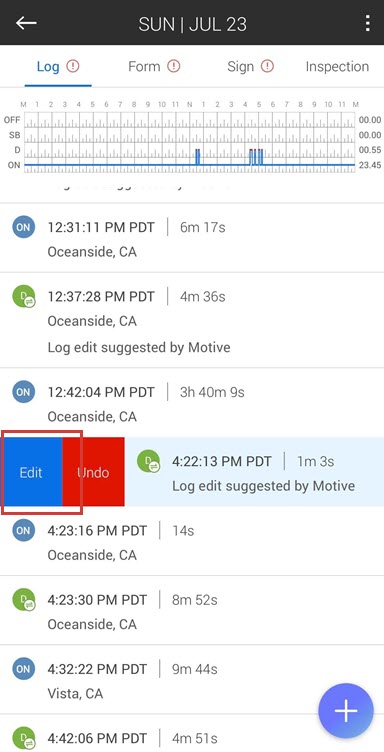 4. Under Duty Status, select either Personal Conveyance (PC) or Yard Move (YM)
5. Tap Save to complete the reclassification.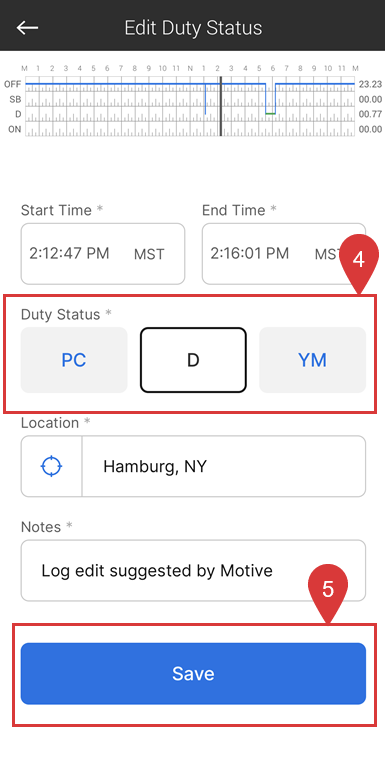 6. Tap OK in the confirmation prompt to complete the reclassification or Cancel to go back to the Edit screen.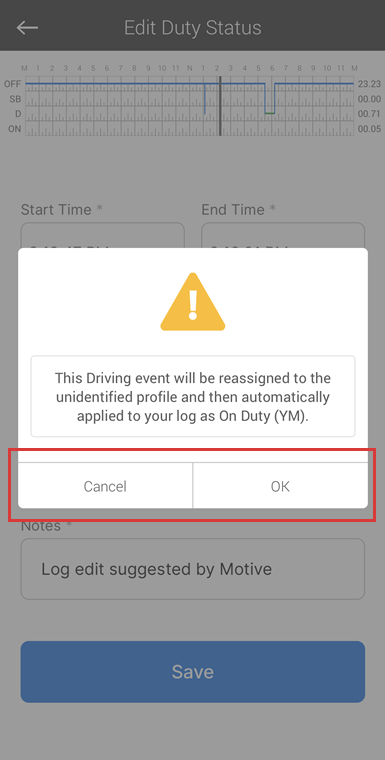 7. After confirming the edit, the driving event is updated.
Note: To stay compliant, the driving event is reassigned to the
Unidentified Driver Profile
, and then automatically reassigned back to the log as the new duty status classification is selected. All log changes are properly recorded in the log PDF and output files.
Related Content
Share this with others
This article also appears under: