| | |
| --- | --- |
| Audience | Drivers |
| Applies To  | Driver App  |
Introduction
Motive allows you to correct log trips by editing drive time manually if you notice errors on your log due to technical difficulties. Drivers can only edit the drive time manually if the Fleet Admin has enabled the feature from Fleet Dashboard.
Steps: Editing drive time manually
1. On the main Home screen, click on Logs.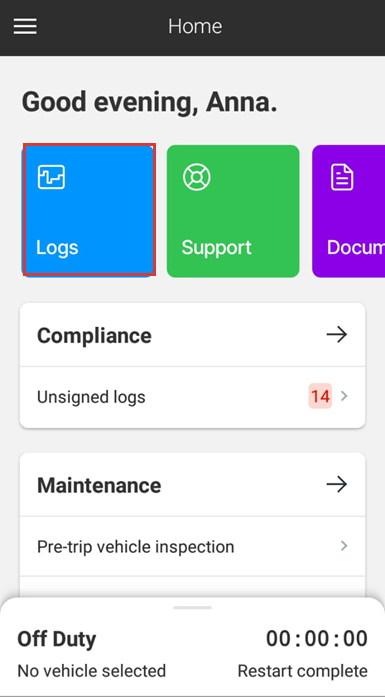 2. Select the day that you would like to edit.
3. Select the Area on the log graph that you would like to edit or select an event from the trips list below the graph.
4. Tapping Edit takes you to the Edit Duty Status screen.
Note
: Trips recorded by the Vehicle Gateway will be highlighted with a green line. However, drive time added manually will be shown as the regular blue line.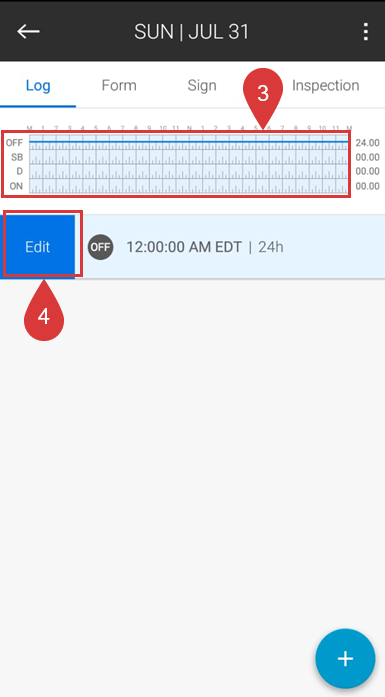 5. Set the Start Time and End Time by entering time in the fields or dragging the sliders.
Note
: Trips for exempted drivers (including manual driving) are freely editable but manual trips cannot be adjacent to Vehicle Gateway trips. For Vehicle Gateway trips we will allow drivers to switch between Special Duty Status OFF (Personal conveyance), ON (yard move) or Driving.
6. Select Off Duty, Sleeper Berth, On Duty or Driving.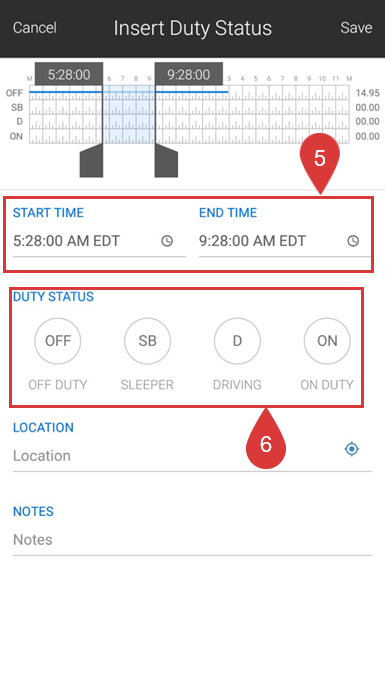 7. Enter Location and Notes, such as 'Pre-Trip Inspection.'
8. Tap Save to finish.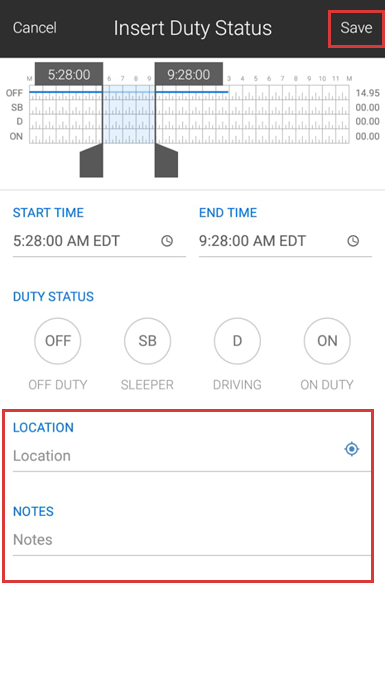 Related Content
Share this with others
This article also appears under: