| | |
| --- | --- |
| Audience | Drivers |
| Applies To | Driver App > Dispatches |
Introduction
A Dispatcher assigns the loads/dispatches to either the Driver, vehicle or both. If the Dispatch is assigned to the vehicle only, the next Driver who connects to that vehicle will be able to see the load on his Motive Driver App under dispatches (In Planned State). However, if the load is assigned to the Driver, accepting the load does not mean it will be active until the Driver selects that load and marks it as active.
Steps: Accepting a Dispatch on the Motive Driver App
1. Log into the Motive Driver App and tap the Menu icon in the top left corner.
Note: You can also access your Dispatches through the widget on your home screen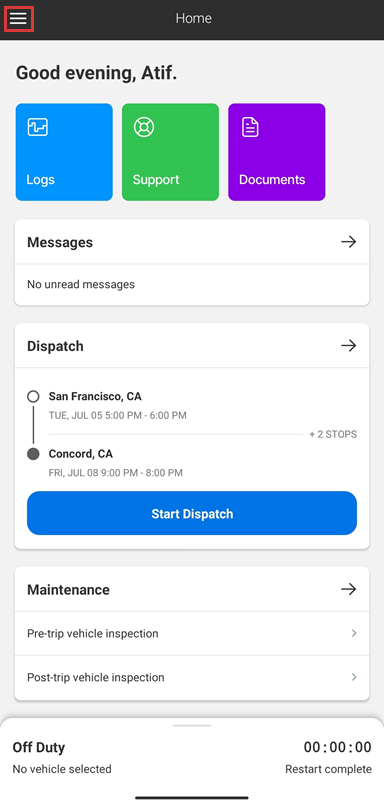 2. Select Dispatches from the menu on the left-hand side.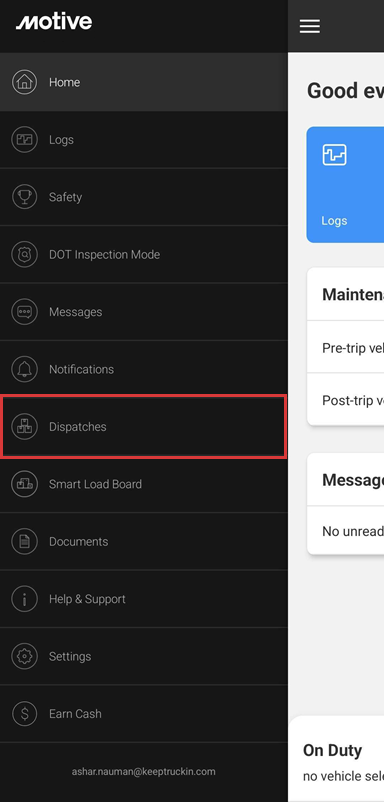 3. Tap on the "Review and Accept" button for the Dispatch that you want to accept.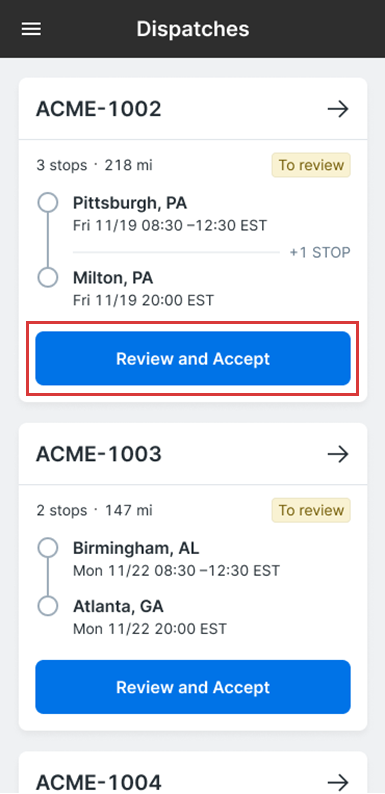 4. Tap on the Accept button at the bottom of the Dispatch details screen.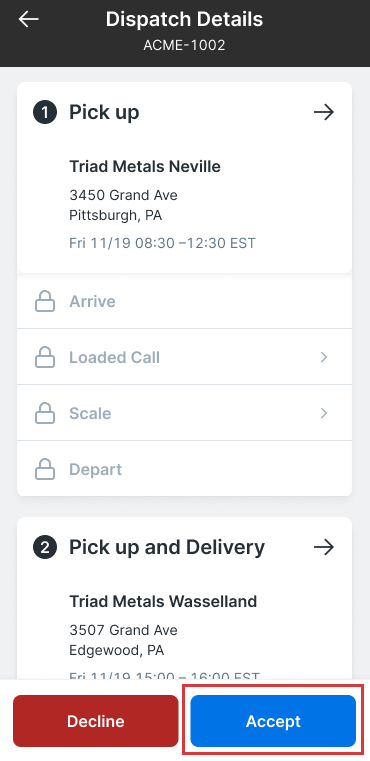 5. Tapping the Accept button will show a confirmation model to the Driver that they should only accept a Dispatch if they can complete it legally and on time. Tap on Accept to accept the Dispatch.
Note: As a next step, you can now start the Dispatch whenever you're ready to work on this particular Dispatch.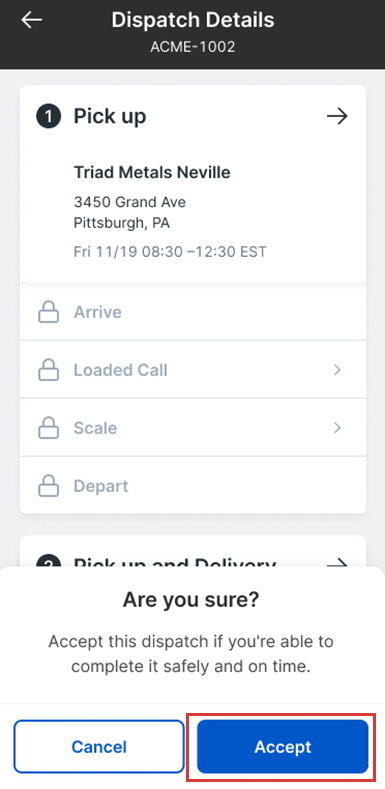 6. Once you have opened the Accepted Dispatch, tap on Start Dispatch to proceed further.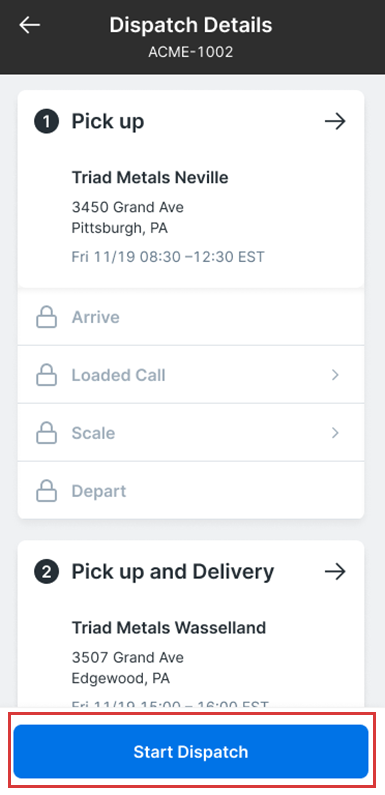 Related Content