| | |
| --- | --- |
| Audience | Drivers |
| Applies To | Driver App |
Introduction
Apart from the original forms attached to your dispatches, your fleet is able to set up a variety of custom forms that will provide additional information to your fleet. These Additional Forms are not assigned to any specific dispatch, and you can fill out any of these forms at any time depending on your fleet's needs.
Steps: Sending additional forms to dispatch
1. Log into the Motive Driver App and tap the Menu icon in the top left corner.
Note: You can also access your Dispatches through the widget on your home screen.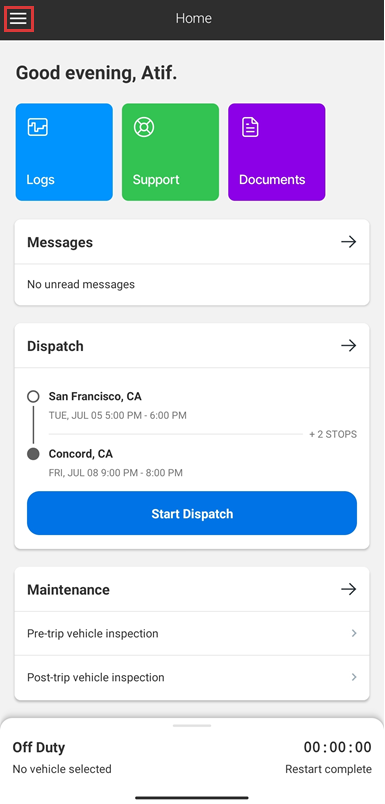 2. Select Dispatches from the menu on the left-hand side.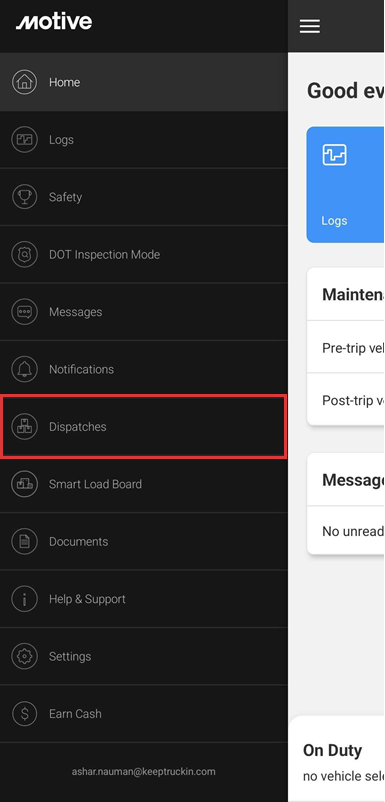 3. Scroll down to find the More Actions card
4. Tap on Additional Forms.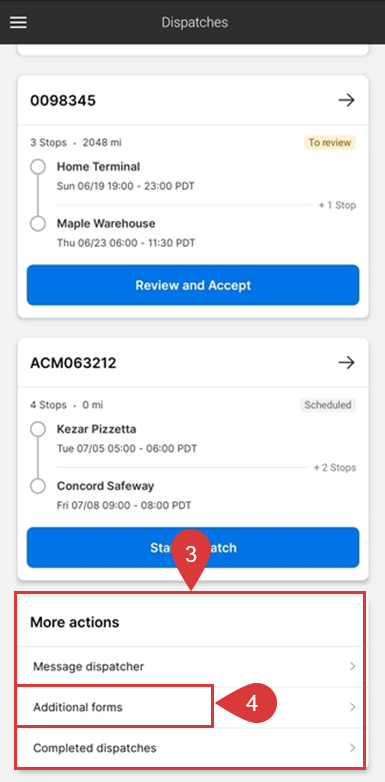 5. Additional Forms can be used for a variety of purposes including reporting delays, breakdowns, etc.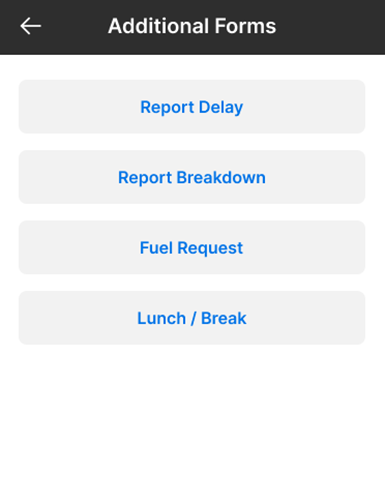 6. Enter the information and tap on Submit.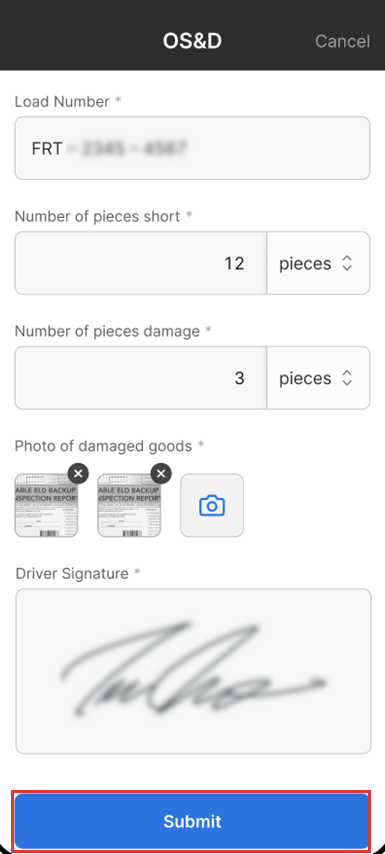 Related Content
Share this with others
This article also appears under: