| | |
| --- | --- |
| Audience | Drivers |
| Applies To | Driver App > Dispatches |
Introduction
When a dispatch has been completed, it is stored in the Dispatch History section. The dispatches are listed by most recent based on the last update. We store all completed dispatches for you until you log out. If you log out and log back in, we will fetch the last 14 days of dispatch history. For the complete Dispatches guide, click here.

Steps: Viewing Dispatch History
1. Log into the Motive Driver App and tap the Menu icon in the top left corner.
Note: You can also access your Dispatches through the widget on your home screen.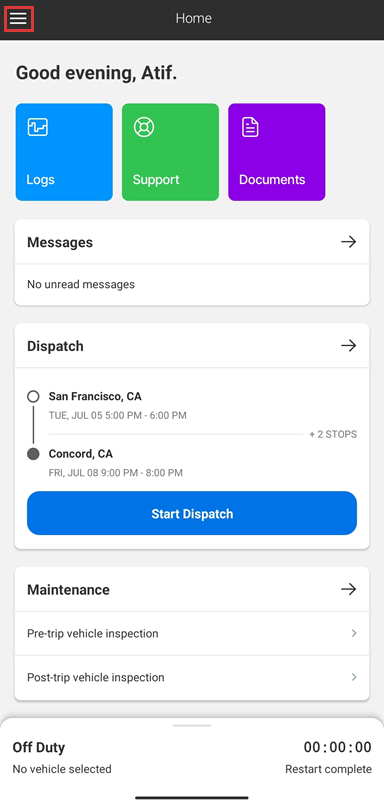 2. Select Dispatches from the menu on the left-hand side.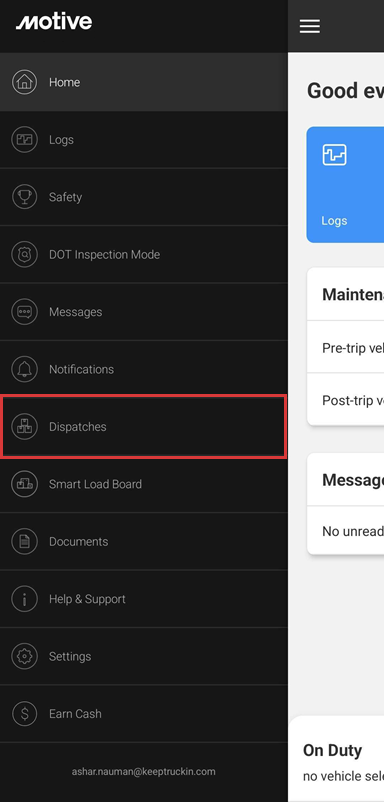 3. On the Dispatches screen, scroll down to find More Actions.
4. Tap on Completed Dispatches.
5. For all completed dispatches, we'll lock the forms, and show the green checkmark for all completed forms.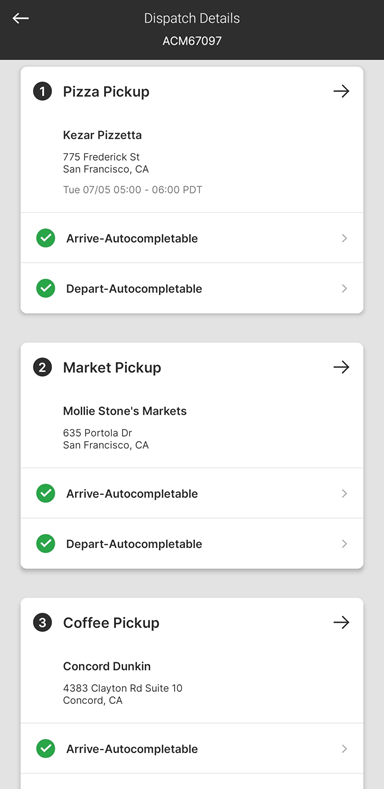 Related Content
Share this with others
This article also appears under: