| | |
| --- | --- |
| Audience | Drivers |
| Applies To | Driver App > Logs |
Introduction
This article walks through seeing a red dot on the ELD icon next to the Current Vehicle selection in the Driver App.

Cause
Active Malfunctions have multiple causes. Follow the resolution steps to determine which cause is impacting your Vehicle Gateway.
Power Compliance (Code P): The Vehicle Gateway is unplugged and there is driving time over 30 minutes over a 24-hour period across all Driver profiles.
Engine Sync (Code E): The Vehicle Gateway lost connection for a cumulative 30+ minutes of missing data elements.
Positioning Compliance (Code L): The Vehicle Gateway can't obtain a valid GPS position within 5 miles of the last valid position for over 60 minutes of driving over a 24-hour period.
Timing Compliance (Code T): The Vehicle Gateway's time varies more than 10 minutes from UTC time.
Data Recording (Code R): The Vehicle Gateway's storage space is full and can no longer record new event data.
Solution
A red dot on the ELD icon is an indication that there is an active malfunction for the Vehicle Gateway. Follow the steps below to get more information on determining which malfunction is active:
1. Log in to the Motive Driver App.
2. Tap on the Current Vehicle to view more details.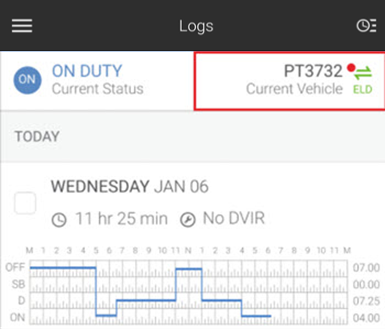 3. Click on the
Gear
icon.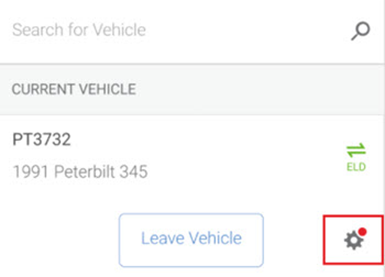 4. From the ELD Diagnostic screen, scroll down the
ELD Malfunction Event
section to view Active Malfunctions.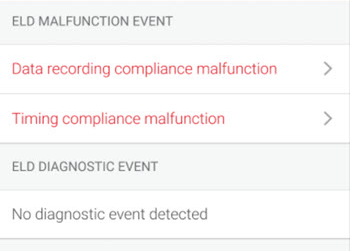 5. The screen will show details of the malfunction including code and issue. For example in the image below the Active Malfunction is Code R.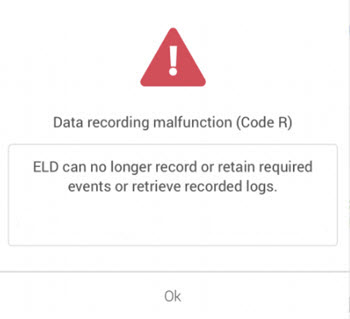 6. Find the code in the
Vehicle Gateway Malfunctions and Data Diagnostics Overview article
and follow the instructions.
Share this with others
This article also appears under: