| | |
| --- | --- |
| Audience | Drivers |
| Applies To | Driver App |
Introduction
When using the Motive Vehicle Gateway to record your drive time, remember to disconnect from the Vehicle Gateway when you are finished driving for the day.
This is the best way to ensure that other drivers will be able to connect to the vehicle and that the drive time recorded by the Vehicle Gateway appears on the appropriate driver's logs.
Steps: Leaving the vehicle and disconnecting from the Vehicle Gateway
1. On the Home screen tap on Logs.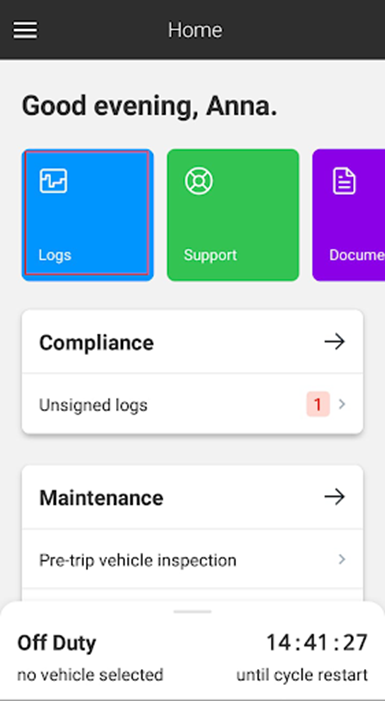 2. Tap on Current Vehicle in the top-right corner.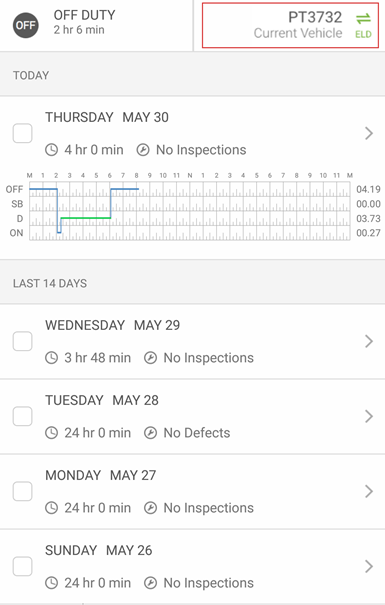 3. Tap on Leave current vehicle.
4. On the Logs screen, you will see No Vehicle in the top-right corner.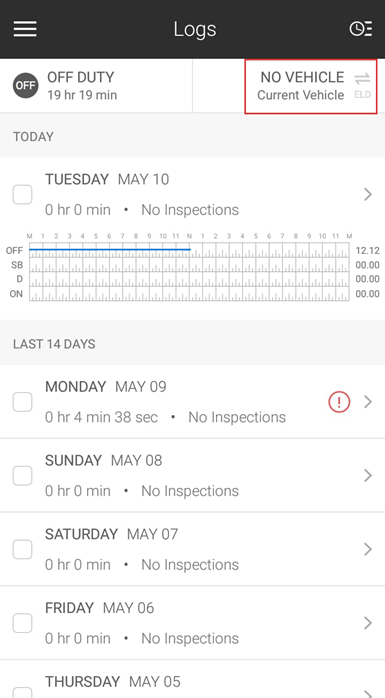 Related Content
Share this with others
This article also appears under: